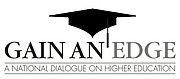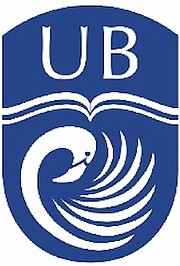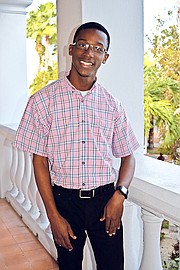 As a beach attendant at a local hotel in Bannerman Town, Eleuthera, Ryan Romon Rolle vividly recalls long, hot days in the scorching sun dragging beach chairs in the sand while serving guests with a smile. The 2014 high school graduate was determined to save enough money to allow him to one day attend the then College of The Bahamas (COB).
"I remember labouring in the hot sun with this goal in my mind to accumulate $3,000 for my first semester at COB. With hard work I achieved that but then I had no where to stay if I came to Nassau. My grandmother encouraged me to step out on faith and connected me to a relative, my grandaunt who allowed me to stay with her rent free," explained Ryan.
This changed the trajectory of Ryan's life. He packed his bags, said goodbye to his parents and boarded a plane to commence an expedition for education.
"I was able to pay for my first semester, meals and bus fare to and from classes but then money ran out," he recalled. "I prayed to God asking for a scholarship to supply me with what I need to stay in Nassau."
His prayers were answered but not like he thought they would be at first. Ryan was encouraged to apply for Financial Aid and received it; this financial assistance allowed him to continue his educational journey.
Director of Financial Aid Ms. Cheryl Carey, a 30-year veteran at University of The Bahamas (UB) has helped countless students stay in school through the programme. "Financial Aid is allocated according to a measurement of demonstrated financial need. All expenses related to attending university and all financial resources available to the applicant are compared to determine the amount of aid to be awarded. Students work within academic units, offices and departments for 30 hours per semester," she explained.
As a work study student, Ryan met his financial obligations allowing the Secondary Education English Language Literature major space to focus on his books rather than fret about day to day living.
"Each day, public and private donors, the University and Government of The Bahamas through the Ministry of Education generously provide financial support which helps take care of the basic needs of students like Ryan while building their independence and self-confidence; this is vitally important toward student success," says Carey.
In 2016, Ryan received the opportunity to apply for a new scholarship for Education majors, the Gillian Scates Memorial Scholarship, founded in her honour. For more than four decades, Mrs. Gillian Scates instructed, mentored and developed students of St. Andrew's School and Queen's College.
"When the application was presented to me, I filled out the paperwork, did my prayers, got my GPA together and everything required of me and I won the scholarship. Thankfully, this scholarship pays for my tuition and my books," said Ryan.
Ms. Carey proudly attended the press conference and check presentation for $30,800 with Gillian's husband Rusty Scates, family and friends and University leadership. "Bahamians are the most generous of people, many donations are gifted through private companies, loyal donors and supporters of UB. We are ever so grateful for their continued generosity which allows students like Ryan the opportunity to advance."
Ryan has his sights set on Spring 2019 for graduation, with the dream to one-day return to his hometown to make a great impact.
"Everything is going extremely well now and I am grateful for that. I am no longer a work study student, I'm now a temporary employee making a nice, fair salary to take care of myself, to provide me with transportation and I can significantly help out my grandaunt, although she is still not asking for help," he says with a smile.
"Gain An Edge" is a weekly collaboration of the Lyford Cay Foundations, Bahamas Technical and Vocational Institute and University of The Bahamas aimed at promoting a national dialogue on higher education. To share your thoughts, email gainanedge@tribunemedia.net.