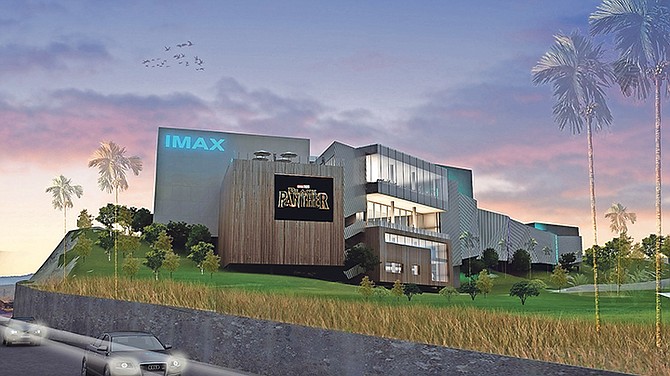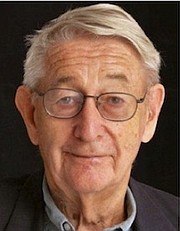 RICHARD COULSON'S BUSINESS BITES
February now truly starts the business year, after January's blip when most of our citizens twiddled their thumbs to celebrate that historic holiday (Age: two years), Majority Rule  Day. 
Here's what to look for:
Royal Bank Downsizes its Reputation
Royal Bank of Canada (RBC) as our oldest bank is unofficially called "the government's bank". It is certainly not the people's bank. Ever since manager Nathaniel Beneby began taking about "enhancing client experience" with more "access, convenience and security" - via restricting money transfers and face-to-face interactions with branch staff - RBC has been losing friends.
The last straw was the closing of four branches, including two in the Family Islands, which will be "consolidated" with the venerable Main Branch, meaning simply that Andros and Long Island customers must come to Bay Street to get personal service - or maybe shift their accounts  to another bank.
The true reason for service curtailment, as admitted in a recent speech by Tim Rider, senior VP for the Caribbean, is simply to save money for the Royal, which is faced with making "hard choices" in The Bahamas. But what about choices in Canada, where RBC earns the vast bulk of its  $7billion profits, up from $6.2 billion the previous year.
IMAX Behemoth Keeps Us Guessing
Bahamian motorists have been staring in perplexity up at the monster lizard of construction raising its head and stretching its tail along the ridge overlooking Lake Cunningham. Last July, a press release told them it would be the site of an IMAX film theatre, with its vast screen and all-round sound effects, just part of a family entertainment complex including eight smaller movie houses, restaurants, Starbucks concession, kids' day-care centre, shopping arcade - you name it - all under the catchy title "Fusion Superplex", set to open early in 2018.
Reading further, they could learn the project was created by four young Bahamian entrepreneurs who had raised $42m capital, partly their own funds but largely from a bank who committed once a 22-year IMAX licence was granted. The whole facility could accommodate 3,000 visitors and the theaters would draw on a potential market of some 800,000 (yes!) movie-goers.
Aside from glossy employee-recruiting ads, nothing further was heard until the January 4 announcement of a corporate office scheduled  for February followed by a "soft opening" in April. How "soft" will it be? An eye-balling of the structure shows it still wrapped in metal scaffolding, unpainted with blank openings for expected panoramic windows and no parking areas.
Maybe the recently announced 24-hour working shifts will finish the job on time. We all wish success for this imaginative venture. But every curious citizen raises major questions, mainly about the market of 800,000 people. How we import all dem folk?
Last fall I tried to dig out more info for my readers, and opened  a detailed website about Atavus Group Ltd, the Bahamian company that owns the venture. When I asked for background from Selina Archer, chief marketing officer, she told me in alarm that the website was  "unauthorised" for public viewing, and it was abruptly  taken down. I never had time to write the name of a Canadian identified as the largest single equity investor. He remains The Man Who Never Was.
Where is our Central Bank? It has authority over RBC the same way URCA can regulate BTC or Cable Bahamas for the public benefit. Yet on all issues of fees or services, like how many branches are licenced, we are told the Bank cannot intervene as banks are commercial enterprises free to maximise profits. In the US or the UK, banks are periodically hit with heavy cash fines for violating public policy. Do our troika of Canadians ever face similar sanctions?
Even as a cold-blooded financial exercise, RBC is short-sighted - reducing its payroll and rent a few hundred thousand in exchange for  losing any growth potential in the Family Islands, now facing new opportunities. Mr Ryder excused RBC's woes by blaming The Bahamas'  educational shortfalls, corruption and other systemic problems, claiming he knows "personally"  wealthy investors planning "financial escape routes" from the country.
Perhaps. I can assure him I know "personally" individuals who will not  open a new RBC account and are considering closing present ones.
When will Government Sell ALIV?
For nearly two years, Government has been saying it would off-load  its 51.75% equity stake in ALIV, acquired for about $70m as part of ALIV's start-up capital. Another $62.5m was contributed by Cable Bahamas in return for 48.25 percent and a contract for management control of the new venture. At the launch party in November 2016, I recall Prime Minister Christie vigorously demanding a prompt sale of Government's "temporary" investment.
It has not yet happened. The deal is mired in uncertainties. Government's shares in ALIV are actually held by its wholly owned special purpose vehicle incorporated under the name "Holding Co", and it's this company, not the ALIV shares, that (as I understand) will be sold. How exactly? Will ordinary shares or preference securities of Holding Co be offered? To the general public and listed on BISX, or privately  placed with institutional investors? Governed by the Securities Commission? The pricing of these securities and the contents of the related offering circular will be crucial matters as they must convince prospective investors to buy.
Ordinarily, these matters would be negotiated with an experienced financial firm like Royal Fidelity, CFAL, or Providence Advisors, formally appointed to act as underwriter or placement agent. But no such appointment has been announced, or even hinted at.
Any plans are hidden between the three Government principals (PM, Minister of Finance, and AG) and the Boards of Directors of Holding Co. (names unpublished), Cable Bahamas (controlling ALIV), and ALIV itself (actually running operations), with senior accountant Gowon Bowe as co-ordinator.
I hope this unwieldy team is working smoothly together. It's crucial the sale be completed soon, for two reasons:
First, Government needs the money to meet its commitments, like the PM's recent promise of $25m for small businesses
Second, the 51.75 percent of ALIV shares are "overhanging the market", making it impossible until sold to determine a true value either for ALIV or for its  BISX-listed parent Cable Bahamas. In effect, the current quoted price for Cable shares is meaningless - an intolerable situation for both Cable and BISX, that must be corrected.
Property Fund may Trade on BISX.
When Anwer Sunderji, the ingenious founder of the Fidelity Group, organised the Bahamas Property Fund (BPF) over ten years ago, it seemed the perfect answer for Bahamians who wanted to take small, liquid, equity stakes in real property.
In the US, multiple tax advantaged REITS (real estate investment trusts) had been set up, giving millions of Americans precisely this investment potential over thousands of properties
Unfortunately, the harsh realities of economic slowdown combined with our limited realty market have not been kind to BPF. Royal Fidelity, the fund's manager, found that most owners of solid income-earning properties simply did not want to sell. Only three office buildings were acquired, two of which are partly vacant and the third is losing its sole tenant - hopefully to be replaced, but when?
BPF's earnings have been irregular and it has not paid dividends for several years. Its shares are listed on BISX, but have not traded  since October 2016, at $9.09. Many shareholders have been trying to sell, but found zero buyer interest down to $8.19. Wisely, BISX has just dropped the minimum trade price, so I entered a buy order at $7.50 to stimulate movement.
If no trading results, Fidelity will have no realistic choice but to delist BPF, liquidate its assets by property sales and distribute the proceeds. That may be a sad end to what once seemed a good idea, but a capitalist world inevitably produces both winners and losers.