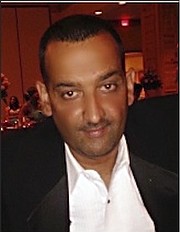 By INIGO 'NAUGHTY' ZENICAZELAYA
WHAT can we say about what happened in the House of Assembly this week that hasn't already been said about conch slop? It stinks to high Heaven.
By now, most Bahamians have heard, read, and commented on the fiasco of a sitting of the House on Wednesday past that left us stunned at the behaviour of so-called "honourable" members.
I would imagine that after getting bashed and lashed on the talk show airwaves and all of social media, most of the guilty parties recognise that their "frenzied" and "berserk" behaviour does not sit well with the average Bahamian.
What started as a contentious confrontation between the Speaker of the House, Halson Moultrie, and Member of Parliament for Englerston Glenys Hanna Martin devolved into an all-out WWE style verbal cage match.
There were insults, name-calling, suspensions, grand-standing... and all of that was before we got to figurative "slaps" and "punches in the mouth".
I don't have enough time (nor ink, honestly) to rehash all of it. But allow me to highlight (for posterity's sake) the top 7 headlines from the House session from Hades.
Moultrie Banishes the Official Opposition.
Well, technically, all four Progressive Liberal Party (PLP) members of the Official Opposition are suspended for the next two sittings of the House. Hanna Martin was suspended last week. On Wednesday, when the remaining three Opposition members tried to voice their concerns to the Speaker – before being ignored and then storming out – Moultrie rolled up the welcome mat with these words: "Pursuant to rule 88 (3), the Speaker now orders that the three members withdraw from this Parliament and are not eligible to enter this Parliament again for the next two sittings."
And with that, the voice of the super majority became the only voice in The People's House. At least for a little while.
Lanesha and Pakeisha Tag Team to Trash Glenys.
Both Lanesha Rolle and Pakeisha Parker-Edgecombe, the Free National Movement (FNM) Members for Sea Breeze and West End, respectively, seemed anxious to throw their two cents into the melee. Only problem? They didn't seem to be saying much. Parker-Edgecombe said something to the effect of Hanna Martin not speaking at the Progressive Liberal Party convention so why worry about speaking in Parliament (which, truthfully, makes no sense) while Lanesha mumbled on aimlessly before smiling and taking her seat. I guess they were trying to make a point, but I still can't figure out what the point was.
Mitchell Tells Moultrie: 'Meet Me Outside... How 'bout dat?'
Yes, PLP Chairman and Senator Fred Mitchell appeared to challenge the Speaker of the House, Halson Moultrie, to some sort of street fight. Mitchell's exact words were, "l could tell him all about his ma, about his wife, his children and all the rest of them… but I won't go there, at least not now."
He followed that up with "I will say whatever comes to my mouth if it is necessary for me to defend myself. So, Mr Speaker, if you want to meet me in the street, I am happy to do so."
Now, let me say I am not one to endorse violence, but if ever Moultrie showed up to that duel (all 6 foot, 6 inches, 275 pounds of him) to take the diminutive Mitchell up on his offer, I just might show up with my camera and popcorn too.
Moultrie Mocks 'Soft, Powder Puff' Mitchell
The reason Fred Mitchell seemed to be angling for a "gunfight at the OK Corral" was because of the way Moultrie appeared to reference him in the House of Assembly.
The Speaker derided Opposition Leader Philip "Brave" Davis for taking advice from "reprobates" and "perverts".
From the chair, he stated, "Notwithstanding, the member has allowed in my estimation reprobates and perverts with track records of denying and hating women to insert such a ludicrous assertion into his press release. My name might begin with 'M' but the first three letters are Mou and not Mit. Don't mix me up. I am not a soft powder puff man. I am a real man." And for once, even I am speechless.
Moultrie and 'Indigenous' Bahamian Wife Still Happily Married.
Where does this fit in? I have no idea, yet the Speaker made a point to say, "I am married to a beautiful and wonderfully made Bain and Grants Town woman for the past 38 years. And I want to emphasise to the member for Cat Island, Rum Cay and San Salvador, that my wife is an indigenous Bahamian woman and that I have had in over those 38 years no reason for a divorce."
I do believe Mr Davis' current wife is his second wife who was born in Trinidad and Tobago. I don't know why that's important but I do have two questions; what did the other divorced or non-indigenous Bahamian wife having MPs think of that. commentary (paging Duane and Renny) and what is an "indigenous Bahamian" wife anyway?
Brave Brands Speaker a 'Bullying Baffoon'
Obviously, Opposition Leader Davis took offence to bringing wives into the fight and responded by saying, "I don't think much of a man who attacks another's wife... that man is a snivelling coward. From the chair, he shows his lack of intelligence; he shows he's not fit for office that he occupies…talking about one's wife is highly provocative which very often leads to a breach of the peace."
Mr Davis also called Mr Moultrie a "bullying buffoon" and referred to him by that old Bahamian, tried and true insult...a "dergin".
Emmanuel Regurgitates Gibberish.
In an attempt to show she had the Speaker's back in his bust up with Glenys Hanna Martin, MICAL Member Miriam Emmanuel took the cake with a quote that will go down in the annals of history: "I am the seventh of ten daughters and I recall as we began to mature and take on marriage and family, one of the things that my father often say to us as his daughters, if you want to remain a lady, if you want to remain treated as a lady, then you must behave like a lady...and he said if there ever comes a time when you have to come back to this house and say to me as your father that your husband shook you, or give you a slap or punch you in your mouth, I will analyse while I listen to you. I will analyse the consequences that would have caused your husband to probably shake you, slap you or punch you in your mouth."
Yes, she really said that. Her apology, a few hours later when she no doubt realised she had stepped in it, didn't do much to quiet the severe backlash. Her name was trending on Facebook, with many saying she should resign. She wasn't "lady-like" or gracious in her comments in the House. And by her own stone-age logic, her "father" would probably say she deserves the "brow-beating" she is now getting from Bahamian men and women. Life is truly ironic.
Perhaps the biggest headline from Wednesday's session in the House was that while all of this craziness was happening, not one single MP stood up and spoke out when the Speaker seemed to personally attack Mr Davis' wife nor when Mrs Emmanuel had her bout of verbal diarrhea. The Prime Minister was present. The Deputy Prime Minister was present. Most MPs were present. They all remained silent or (worse) snickered.
To quote Dumbledore from Harry Potter fame, "It takes a great deal of bravery to stand up to our enemies, but just as much to stand up to our friends."