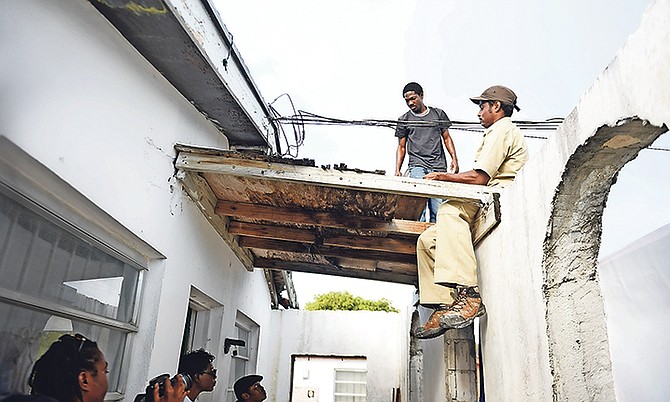 THE Bahamas Press Club and its partners launched a new initiative called "Labour of Love" on Saturday, rebuilding the home of Elizabeth McPhee, an elderly resident of Nassau Village.
Mrs McPhee's home was extensively damaged by Hurricanes Matthew and Irma in 2016 and 2017.
A team of volunteers from the Bahamas Press Club, Kiwanis Club of The Bahamas, the University of The Bahamas, Woodside Brokers and others officially launched the project at Mrs McPhee's home on Saturday.
The initiative is part of the Bahamas Press Club's intent this month to rebuild the homes of persons impacted by hurricanes and other natural disasters.
In December, the club partnered with a number of corporate sponsors to raise money for the establishment of a disaster relief fund.