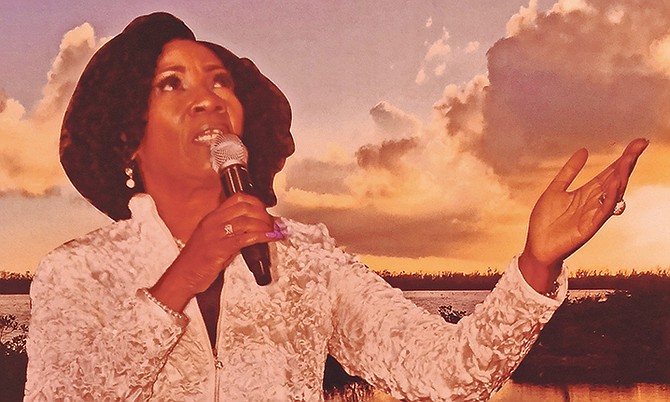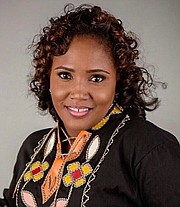 By Felicity Ingraham
She is a Gospel recording artist who shares her gift at churches and events throughout The Bahamas and the world. She was a school administrator for 32 years, helping to nurture the lives of Bahamian children. Yet Lenora Taylor was treated with such disrespect by police, even in her senior years, that she felt obliged to share her story and call on the leaders of the Royal Bahamas Police Force to ensure the officers who deal with the public act with more professionalism.
If police officers do not show more respect to individuals, she believes they will be losing instead of gaining the support of the public in the fight against crime. As a reporter, I heard countless similar stories of the disrespect shown to members of the public by police officers. People have been distraught and some traumatised by these experiences, and these events are happening on a consistent basis. It is not a reflection of the entire RBPF, but it is enough for the leaders to take note and consider implementing more professional ways of dealing with citizens who are not suspects.
In Lenora's case, a recent incident in which she was shouted at unnecessarily by a police officer reminded her of a situation in the past, and showed her there is still much work to be done in training officers.
She was on Bank Lane; her attorney asked for a ride to court and she obliged. Lenora recalls the driver in front of her blew their horn to signal the person in front of them. As they drove off, she heard an officer shouting at her in what she considered a belligerent manner, fussing her for honking her horn. She is a woman petite in structure, always wearing a big smile and she is in her senior years. Looking at her, it would be hard to imagine someone shouted at this gentle person at all. She tells me she attempted to speak to the officer to explain it wasn't her who made the noise on Bank Lane, however the officer shut her down and continued to shout at her in what she felt was a most disrespectful manner.
"I could have been his mother," she said, adding the incident still has her shaken.
For 32 years, Lenora was the backbone of the administration office of Temple Christian Schools. Children, including myself, were greatly impacted by this kind woman with a passion for seeing children succeed. She went far beyond her administrative duties and helped make the school a most welcoming place for so many children. She noted many of those children went on to join the RBPF, and therefore calls on them to remember their oath to protect and serve and not abuse their powers.
It was about 20 years ago when she first experienced mistreatment from police officers. She was married at the time. Her husband, who had been trapped in substance abuse as many young Bahamian men did in the 1980s, had just been sentenced to seven years in prison. He called her and asked her to come and see him at the station before the prison bus arrived and to bring him some food.
"I went down to the police station and I saw an officer sitting at the desk with his head down, writing," she recalls.
"I said, 'good afternoon, sir!' He did not respond, so I repeated myself a second time. He looked up at me very angrily. In a trembling voice, I said, "My name is Lenora Taylor, and I'm here to bring some food for my husband'. He shouted at me saying 'Who?' He said to me, 'He is not allowed to have any food; as a matter of fact, we are getting ready to put him on the bus and send him to prison!"
Not only did the officer shout at her although she had done nothing wrong, his words were chilling and cutting.
"As soon as he said that," she said, "I turned around and walked out of the situation feeling distraught, embarrassed, ashamed and broken. My body was trembling. When I made the last step coming out of the police station, I literally felt as if my feet lifted. I was able to drive on to Frederick Street and I called my sister with tears in my eyes. (My feet were so weak) only God gave me the strength to drive safely there."
This experience impacted Lenora so much so that it became one of the featured tracks on her album: Walk in My Anointing. The song My Feet Lifted is designed to inspire others who may feel dejected or disrespected and could use words of encouragement to help them stand strong.
It's what she has been doing all her life. She was born in Lower Bogue, Eleuthera, where she spent her first 23 years. Her father George Mulgrave Cash was a citrus farmer and lay pastor in the church, her mother a homemaker and devout Christian. She is the third of their nine children - the shy and quiet one.
Her parents found a way of breaking her out of that through song. Her mother encouraged her to sing at a concert at the age of eight, and she had to memorise the lengthy song: There Were Ninety and Nine that Safely Lay. On her first attempt, she sang the first line and then ran off of the stage in fright. Her mother spanked her, she said, because she knew all the words of the song. On her second attempt, Lenora shone. Church members and her parents' friends were so impressed they told her parents she would be a star someday.
As the years went by, Lenora would travel throughout Eleuthera with her father who would attend various churches and events sharing the Good News. Lenora would accompany her father and offer a song of praise before or after his address. In this way, she became comfortable with the stage and became better and better at signing. As she grew, she was also inspired to write songs related to incidents in her life in order to offer comfort to others.
Lenora is most well-known for her rendition of The Lighthouse. She is called upon to sing this song often, even today. Her soul-stirring version of this song is infectious and seems to make everyone in earshot feel good. She is ever thankful for the encouragement of Evangelist Shirley Burrows, who encouraged her to not only sing in the church, but record her voice in studio.
"She inspired me so much and spoke words of prophecy over my life," Lenora said.
Evangelist Burrows assisted her in her first production, which resulted in an audio cassette, with music by Trent Davis and production by Neil Symonette. She also commends Pastor Gary Curry, patriarch of the Temple Christian family for guiding her on her Christian journey, calling him "a man of wisdom and integrity".
Lenora loves making others feel her warmth and compassion, which is evident in her ever-present, beaming smile. It's a smile I remember as a student of Temple Christian Primary School. She was always encouraging us and we would often come and hug her all at once and bring her little sprigs we picked from the yard. She is a gem to this nation. a country she still wants to help.
She ministers at Her Majesty's Prisons in song, with the hope that some of the criminals who hear her testimony will have a change of heart.
"To see the expression on the faces of the people – nothing inspires me so much," she said.
"The Lord is using me to touch the lives of men, women and children, including prominent people."
Her testimony of the disrespect she experienced when she came face to face with the police is one the upper echelon of the RBPF should take note of and address. She is an outstanding member of society, and was recently awarded by her church, Golden Gates Assembly World Outreach Ministries. Bishop Ross Davis chose 45 long-serving, devoted members of the church to honour on his 45th pastoral anniversary. She serves as an Evangelist in the church and was also presented the Distinguished Covenant Leader Award by Governor General Lady Marguerite Pindling.
Now retired, Lenora isn't really slowing down. It seems more and more churches and schools are calling on her to sing, and most often, she offers this service without a monetary reward. However, she says she will be ministering in song and hopefully blessing others' lives for as long as she has breath.