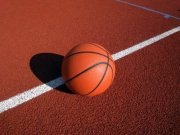 By BRENT STUBBS
Senior Sports Reporter
bstubbs@tribunemedia.net
COACH Mario Bowleg doesn't just want to settle on his Cobras winning the Government Secondary Schools Sports Association senior boys' basketball title. He wants to take another Hugh Campbell Basketball Classic championship crown back to CC Sweeting as well.
Last week, the Cobras swept the Anatol Rodgers Timberwolves in two straight games to wrap up their best-of-three championship series at the Kendal Isaacs Gymnasium.
Starting today at the AF Adderley Gymnasium, CC Sweeting will be one of the 28 teams in the 34th edition of the Hugh Campbell Classic that will be completed next Monday with the final at the Kendal Isaacs Gymnasium.
The Cobras will headline pool four that includes St John's College, Patrick J Bethel, Kingsway Academy, Sunland Baptist, Bishop Michael Eldon School and Aquinas College.
Pool one will comprise of Anatol Rodgers, Queen's College, Agape, Teleos Academy, RM Bailey, St George's and CR Walker.
Pool two will feature defending champions Tabernacle Academy, Gateway Christian Academy, Government High School, St. Anne's, Doris Johnson and CV Bethel and pool three will be made up of Jordan Prince Williams, South Andros High School, CI Gibson, Temple Christian Academy, Mt. Carmel, Clement Howell and Sir Jack Hayward.
The Cobras will have a day to watch the competition before they play their first game on Tuesday against the winner of Monday's match-up between St John's and Aquinas College.
"With the tournament going back to the old format where you advance out of your pool, rather than losing two and getting eliminated, I think this will help us tremendously as we try to advance out of our pool and go into the crossover games against the other pools," said Bowleg, whose Cobras got eliminated by the CI Gibson Rattlers last year.
"When we look at pool one, who the winner of our pool will play against, you have Anatol Rodgers and St George's as the favorites, but not underestimating anybody, we believe that our chances of getting out of our pool is straight and once we do, we feel we match up against one one of those teams in the other pool."
This is now the 11th year that Bowleg is coaching CC Sweeting and he will be assisted by Derek Cummings, Wayde Adderley and Salathiel Dean. Under his leadership, the Cobras have won five Hugh Campbell, three GSSSA and one National High School basketball titles, along with the Providence Classic, as well as tournaments held in Abaco and Bimini.
But Bowleg, who will have double duties this week serving as the head coach of the Bahamas Basketball Federation men's national team when they take on the Dominican Republic and Canada in the FIBA World Cup Qualifier, admits that if there's any title they want to win, it's the prestigious Hugh Campbell crown because of its public notoriety.
"I believe that CC Sweeting, Anatol, St George's, Tabernacle, CI Gibson or Jack Hayward, either one of these teams could win this tournament, so it will boil down to how we match up against the other teams in the match-ups," proclaimed Bowleg, who also serves as the first vice president for the Bahamas Basketball Federation, headed by Charlie 'Softly' Robins.
"At the end of the day, whoever gets to the finals, I think they will have a very good game. It will boil down to who wants it the most. I think we can match up against any team in this country, but sometimes these guys don't show up. Once CC Sweeting show up, we believe we have a chance to win."
The Cobras last hoisted the trophy in 2016 when they knocked of the Sunland Baptist Stingers out of Grand Bahama. That added to the titles Bowleg coached the team in 2012, 2013 and 2015. The other title won by CC Sweeting was in 2007 when they were coached by Ian Pinder.
The Falcons, coached then by Norris Bain, holds the record of having won the most titles with a total of six (1995, 1996, 1998, 2000, 2009 and 2010. Kevin Clarke, a former player under Bain, won his first title as the new Falcons' head coach over the CI Gibson Rattlers last year as Franco Miller Jr was named the MVP.
Not too far behind Bain is coach Kevin 'KJ' Johnson, who has won five titles with the Rattlers in 2002, 2004, 2005, 2006 and 2014. The Catholic High Crusaders have also taken the title to Grand Bahama five times, three under legendary coach Gladstone 'Moon' McPhee in 1983, 1989 and 1991 and two with Robins in 1999 and 2003.
The tournament was originally started by Doug Collins and Alsworth 'Whitey' Pickstock in 1982 to provide an avenue for the senior high school boys teams to further develop their skills. It was then the major fund raiser for the AF Adderley Secondary High School. Collins also coached the Fighting Tigers to the first back-to-back feat in 1997 and 1998 with Locksley Collie and Dexter Cambridge as the respective MVPs. Since then, the school has been converted to a junior high, but they continue to host the tournament.
During the initial year in 1982, only the New Providence schools participated with the LW Young Golden Eagles, coached by Walter Rand, winning the title. Guard Bernard Storr also made history as the first recipient of the most valuable player award. In 1983, the Grand Bahama high schools were invited and the Crusaders, coached by McPhee, won the title as another guard Ben Russell was the MVP.
Although they have had teams from the Family Islands and the Turks and Caicos Islands, none have won the tournament, which was cancelled once in 1986 because of a dispute with the teachers that eventually led to a split in the government and private schools and subsequently the formation of the Government Secondary Schools Sports Association (GSSSA) and the Bahamas Association of Independent Secondary Schools (BAISS).
The schedule is as follows:
Today's games
4 pm Queen's College vs CR Walker.
5 pm Westminster vs CV Bethel.
6 pm CI Gibson vs Temple Christian.
7 pm St John's College vs Aquinas College.
8 pm Kingsway Academy vs Bishop Michael Eldon.
9 pm RM Bailey vs Teleos Academy.
Tuesday's games
4 pm South Andros vs Mt Carmel.
5 pm Government High vs St Anne's.
7 pm CC Sweeting vs winner of St John's/Aquinas College.
8 pm Jordan Prince Williams vs Clement Howell.
9 pm Anatol Rodgers vs winner of RM Bailey/Teleos Academy.