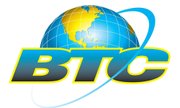 By RICARDO WELLS
Tribune Staff Reporter
rwells@tribunemedia.net
THE Bahamas Telecommunications Company has confirmed the outsourcing of its '916' operator assistance platform to an external partner.
In a statement to The Tribune on Friday, BTC admitted the service was contracted out to a private entity, but stopped short of naming the firm and its location.
BTC in its statement said the move was made as part of its efforts to "modernise and optimise" operations to better meet the needs of customers.
BTC noted that with the decline in customer use of the 916 platform which provided operator assistance to access commercial and residential telephone numbers, and with the increase demand for an on-line directory, the move was made to shift much of the operation to its online www.findyello.com platform.
The statement also indicated that all remaining services provided through the 916 platform would be "co-managed" between BTC and an external partner.
The Tribune inquired about the move after receiving several angry calls pertaining to the move.
One concerned caller who said she uses the service to help find local numbers said she was "caught off guard" by the operators accent and inability to help her; even after she provided the physical directions to the establishment she was trying to call.
"That's how I knew something was off," the caller said. "I said right a way that this persons could not be Bahamian or live here."
The caller added: "It's just shocking. I can't believe with all the things going on in our country. All the young people who can't find work, that this Bahamian company would pay foreigners to do a job that could be done here. And done better, might I add."
BTC was partly sold to Cable and Wireless for $210m in 2011.
After a lengthy negotiation steeped in controversy, then Prime Minister Perry Christie, in early 2014 announced that his government was successful in wrangling two per cent of the BTC shares from CWC's hold.
These shares were to be placed into the newly created BTC Foundation.
However, CWC retained board and management control of BTC and the foundation owned the two per cent equity stake that CWC relinquished.
This left both CWC and the government with matching 49 per cent equity stakes in BTC.
It was perceived to be a "face saving deal."