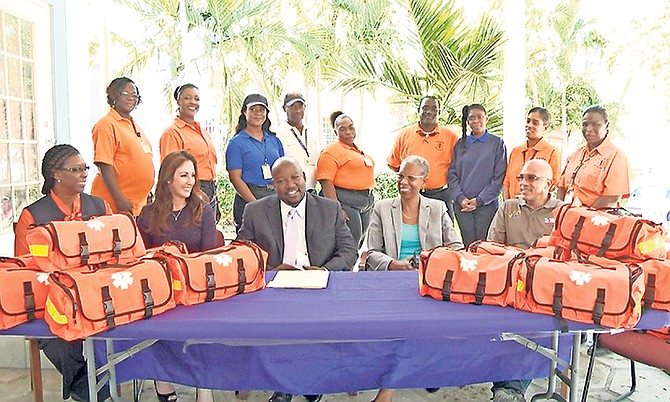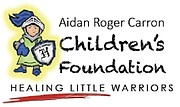 THE Public Hospitals Authority's National Emergency Medical Services received a donation of 15 fully equipped trauma bags donated by the Aidan Roger Carron Foundation.
The presentation was made on February 19 during a brief ceremony at the NEMS Base at 1st Terrace, Centreville. PHA Chairman Julian Rolle accepted the donation.
"These bags, stocked with essential life-saving and resuscitative equipment, represent some of the emergency medical technician's and paramedic's most effective tools in the field. They will help our dedicated NEMS staff to continue to provide a high standard of pre-hospital care to those facing medical emergencies," Mr Rolle said.
PHA acting managing director Catherine E Weech, and Dr Alvery Hanna, NEMS director, as well as staff members from the NEMS, were on hand for the presentation. Ollie Dupuch Ferguson, Tribune chief operating officer and Michele Moodie, vice president of marketing and business development at Ports International, were also present.
Mr Ferguson spoke of the inspiration for the donation saying, "We found out about a need here at NEMS through a conversation with staff member Adrian Archer, an emergency medical technician basic (EMTb), who let us know that this kind of equipment is needed and would be used very quickly for the good of all."
Ms Moodie noted the long standing and close relationship Ports shares with The Tribune Media Group adding, "Ports International and Tribune have worked together on many initiatives raising funds for much needed equipment for The Bahamas, the PHA and Princess Margaret Hospital. So we are very happy to assist in providing trauma bags for EMS."
The donation of emergency medical equipment marks the latest significant contribution by the Aidan Roger Carron Foundation to the PHA as part of the ongoing public/private partnership (PPP) between the PHA, the foundation and The Tribune Media Group. The PPP was launched in January 2017 with an event that included the release of Aidan Roger Carron's confidential medical records, making them available to doctors, medical researchers and clinical staff here in The Bahamas and around the world. The release of these records will help to advance the battle against the deadly auto-immune disease, hemophagocytic lymphohistiocytosis (HLH).
Other features of the PPP include a focus on paediatric and maternal health, and the Unsung Hero initiative designed to bring public recognition to staff who go above and beyond the call of duty in providing care. Since the inception of the programme, 11 outstanding members of the public health system have been recognised for going the extra mile in delivering quality care and compassionate service.