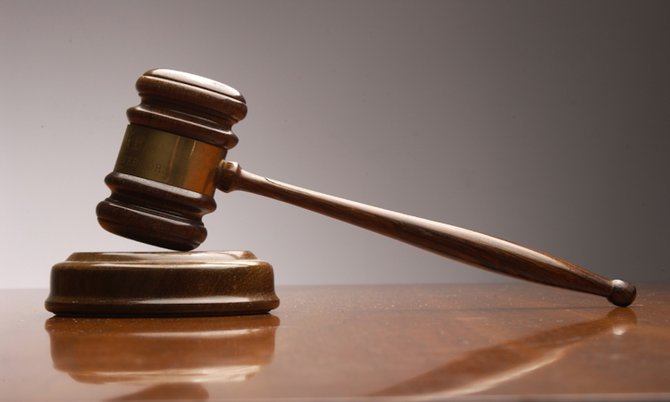 By NICO SCAVELLA
Tribune Staff Reporter
nscavella@tribunemedia.net
THE COURT of Appeal has acquitted one of two men previously sentenced for conspiring to rob John Bull's flagship store in 2011, ruling that as his two co-accused were acquitted of the matter before him, "no one remained for him to agree with".
Former Court of Appeal President Dame Anita Allen, along with fellow Justices Jon Isaacs and Stella Crane-Scott, in a 2-1 written decision, allowed David Collins' appeal "in part" by quashing his conviction and 20-year sentence for conspiracy to commit armed robbery in connection with the May 22, 2011 incident.
Justices Isaacs and Crane-Scott, in their respective dispositions, both agreed that as Collins' two former co-accused Jasper Curry and Jonathan Armbrister were previously acquitted – Curry on a directed acquittal during trial and Armbrister on appeal – Collins "must also be acquitted".
In doing so however, they dissented partially from the views espoused by Dame Anita who maintained that as she had no "lurking doubt" about the "safety" of Collins' conviction, and that there was no "irregularity" in the trial that substantially affected the merits of the case, Collins' conviction should thus be confirmed.
However, both Justice Isaacs and Justice Crane-Scott agreed with Dame Anita's suggestion that Parliament should "put the application of the common law rule of conspiracy to the Bahamas beyond all doubt by enacting legislation like the English have done to modernise the law, and to prevent any further absurdity and injustice."
According to the ruling, sometime before noon on the Sunday in question, two armed men robbed the John Bull store on Bay Street. Officers 3379 Gilbert and 3488 Peters were first on the scene, and when they arrived, they observed the men get into a champagne coloured Honda and drive away.
Collins, Curry and Armbrister were subsequently arrested and charged with offences in connection with the robbery.
The Crown's case was the three men, armed with both an AK-47 assault rifle and a hammer, held up John Bull, smashed a showcase and robbed the store of a number of Rolex watches which were later said to have been found in Armbrister's and Collins' possession.
The evidence adduced by the Crown in support of their case consisted of statements by Curry and Collins who admitted to being involved in a plan to rob John Bull. Collins also admitted to having two of the Rolex watches in his possession.
Collins also admitted in his record of interview that some three days after the robbery, he had a bag containing two gold Rolex watches that he said were given to him by "J J." The watches had John Bull tags on them and serial numbers which were traced to watches owned by John Bull.
The three men were tried by jury before Supreme Court Justice Indra Charles, during which a voir dire – a 'trial within a trial' – to determine the admissibility of evidence or the competency of a witness or juror, was held to determine the "voluntariness and admissibility" of the out-of-court statements attributed to Collins and Curry.
And the end of the voir dire, the judge excluded Curry's statement, but admitted that of Collins. Curry was subsequently acquitted on the direction of the judge as the statement was the only evidence against him. The trial then continued against Armbrister and Collins, who were eventually convicted of conspiracy to commit armed robbery. Collins was also found guilty of receiving.
The jury was unable to reach a verdict on the charge of receiving against Armbrister, and he was ordered to be retried on that charge. They were both acquitted of armed robbery and causing damage, however.
Collins was sentenced to 20 years for conspiracy to commit armed robbery, but has yet to be sentenced for receiving, the ruling said. That sentencing was adjourned by the trial judge to await the retrial of Armbrister on the receiving charge.
In her disposition, Dame Anita noted of the decision: "I am at a loss as to why this course was adopted by the learned judge."
Collins filed an appeal against his convictions on November 27, 2012, which contained 10 grounds. However, in his amended notice of appeal, Collins discontinued his appeal against the charge of receiving and reduced his grounds of appeal to six.
The Court of Appeal ruling noted that Collins' "abandoned appeal" against the receiving conviction is consequently dismissed and the conviction affirmed. It further stated that Collins should be sentenced for receiving "forthwith for there was no good reason for deferring sentencing for that conviction for what has now been more than five years."