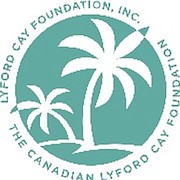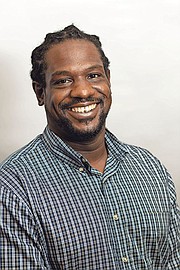 For some, the road to college is relatively smooth. However, for most the road to higher education is a rocky, long, uphill climb. Often it takes more than one try to make college dreams a reality. But those second chances in education are always well worth it.
That's a reality that Trevino Stubbs is all too aware of. Trevino has been pursuing his college education dreams since graduating from R.M. Bailey Senior High School in 1997. Although he hasn't achieved his ultimate educational goal yet, he's constantly working toward it with a keen focus. His sights remain firmly set on higher education.
Trevino was always the "fixer" in his family. As a child, he spent hours repairing everything for family members from appliances to furniture and eventually cars. Trevino's interest in studying automotive technology in a college abroad to become a master mechanic after high school was a natural next step.
As the time slowly grew closer for graduation, Trevino began to countdown the months until he could move forward to pursue college and jumpstart his plans to make the hobby he loved a successful career he could embrace.
But his life took a sudden detour when he became a teen father. College and career dreams took a backseat to real and present needs. For nearly the next two decades, Trevino focused on working whatever jobs he could to support his growing family.
"I put everything on hold," shared Trevino. "Over the past 18 years, I've set about taking care of my responsibilities by looking for jobs that enable me to provide for my family. But I never lost sight of my career goals and my love for auto mechanics.
Despite the busyness of life, Trevino determinedly found opportunities to learn more about the auto mechanics industry. He spent all of his spare time researching trends in the industry and doing hands on learning. Eventually he saved enough to study auto mechanics part-time at the Bahamas Technical and Vocational Institute despite his work schedule.
While he's proud of his progress and the life he has made, Trevino knows he has more in him. He wants to be designated a master mechanic, and that requires additional education.
The harsh truth is that Trevino can't afford college internationally on his own. But he's not letting that stop him.
"Once given a problem, I always follow through until I figure out a solution. That's the quality that's going to help me reach my goal," he said as he reflected on his own drive and determination.
Trevino also knows there are resources out there for students who can't afford college. He's set his sights now on Lyford Cay Foundations' Scholarship programme that offers scholarships for both academic and technical pursuits.
Why is Trevino fighting for his second chance? Why isn't he just satisfied with what he's already accomplished? It's because he dreams of more and he knows that in today's world, college makes the difference.
Studies consistently show college is now needed not just for traditional careers, but in the technical and vocational sector as well. And it's becoming increasingly true for careers where a college education was not needed just 10 years ago.
There's no doubt Trevino will have the satisfaction of achieving his goal soon. That's because he knows the power of second chances. Do you?
"Gain An Edge" is a weekly collaboration of the Lyford Cay Foundations, the Bahamas Technical and Vocational Institute and University of The Bahamas aimed at promoting a national dialogue on higher education. To share your thoughts, email gainanedge@tribunemedia.net.