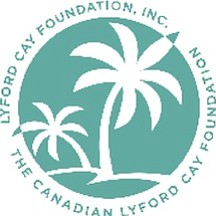 Stories this photo appears in:
COLLEGE graduation is an exciting milestone that marks years of preparation, hard-work and sacrifice for both students and their families. However, the celebration of success is often short-lived for graduates as they anxiously turn their thoughts to what the next steps should be.

Lyford Cay scholar Justin Jack didn't always envision himself going to college when he was growing up in the small settlement of Bluff, South Andros. His community was modest and unassuming. Some neighbours cooked their food with a wood fire and most provided for their needs through self-employment in fishing and crabbing. A college education was not one of Justin's early aspirations.

You have big dreams – that's why you've been thinking about college. You've discovered a secret that many don't know. You've discovered graduating from college is key to unlocking career doors in this rapidly changing world.

For some, the road to college is relatively smooth. However, for most the road to higher education is a rocky, long, uphill climb. Often it takes more than one try to make college dreams a reality. But those second chances in education are always well worth it.

The lucky few with good grades and rich families - that's who goes to college, right? Wrong!

Sadly, it was just too late.

A Lyford Cay Foundations scholar aims to serve through medical technology . . .

All you have to do is graduate at the top of your class, and then the college doors will swing wide open while scholarship dollars fall into your lap. Right?

Martiniqua Moxey, a Senior Research Officer in the Research Department of Central Bank of The Bahamas, is making strides in both the banking industry and in the community.

From experience, Charlotte Knowles-Thompson will tell you that you can afford college with careful planning.
There are many factors to consider in choosing where to pursue post-secondary education, as Lyford Cay Foundations explains . . .

Lyford Cay Foundations suggests a simple three-step guide for students to transform dreams into reality . . .

Selvin Basden, a beneficiary of post-secondary education, explains the advantages he sees of that when hiring potential employees . . .