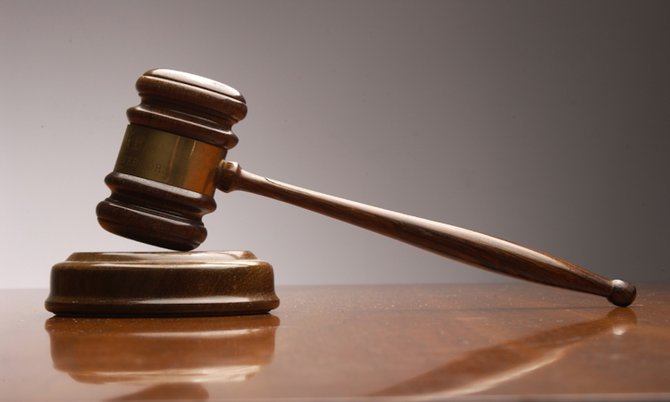 By NICO SCAVELLA
Tribune Staff Reporter
nscavella@tribunemedia.net
A 49-year-old man was arraigned in a Magistrate's Court on Friday accused of committing multiple armed robberies almost 30 years ago.
Salathiel Thompson, of Bacardi Road, stood before Magistrate Samuel McKinney faced with eight armed charges stemming from various incidents that occurred in 1989.
The armed robberies took place between May and August of that year, and saw him allegedly steal over $300,000 worth of cash, cheques and other items from several persons and/or businesses during that period.
According to police officials, Thompson's arraignment some 29 years later is due to him being recently deported from the United States after spending time in prison there for similar matters.
Concerning his charges before the local courts, it is alleged that on May 12, 1989, he robbed Carey's Food Store of $750 of assorted cash.
It is further alleged that on July 14 of that year, he robbed Ronald Pinder of one gold chain worth $1500; $519 of assorted cash from Coral Harbour Club; one handbag from Linda Arahna worth $110; and one wallet worth $5, one Bahamian drivers license worth $15 and along with $450 in cash from Noble Al Green.
It is further alleged that on August 4 of that year, Thompson robbed Keith Lightbourne of $6,474.50 of assorted cash, along with $300,000 worth of cheques belonging to Commonwealth Brewery Limited.
It is further alleged that he robbed William Stimey of a 1985 1.6 SR Toyota Corolla worth $5,000.
Thompson was not required to enter a plea to the charges and the matter was adjourned to March 23 for service of a voluntary bill of indictment.
He was denied bail and remanded to the Bahamas Department of Correctional Services in the interim. He has a right to apply to the Supreme Court for bail.