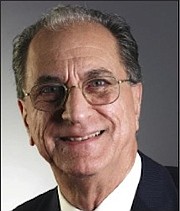 By JOHN ISSA
I thought it would be useful to propose a list of resolutions that may be beneficial for The Bahamas to adopt for 2018.
Break ground on the redevelopment of downtown Nassau.

Continue vigorously to remove exchange controls.

Reduce the cost of electricity.

Do an in-depth study of the benefits of the cruise industry and adjust the arrangements to maximise the benefit to the economy and Bahamian people.

Change the business license rules so that it encourages new Bahamian entrepreneurs and not deter them, as it presently does.

Give all Bahamians equal rights under the constitution.

Improve corporate governance at companies in which the Government holds shares or owns outright.

Evaluate the pros and cons of The Government owning public utilities and divest any ownership that is not of benefit to the people of The Bahamas.

Encourage more companies to list on the stock exchange.

Be kind to one another.

I know this is not a complete list and that i may be being presumptuous, so please forgive me.