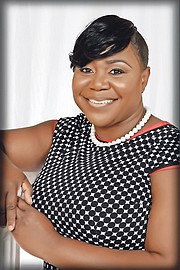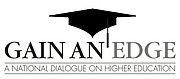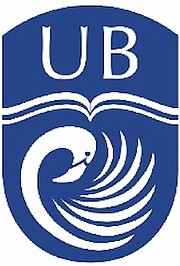 POVERTY, illiteracy and discrimination because of her Haitian roots were grim realities young Jennifer Cassandra Pierre Wilson faced growing up in The Bahamas. While most teens were seeking the latest fashion trends or places to eat with friends, in order to survive, Jennifer was forced to grow up faster than her peers. Her mother toiled to provide a good life for Jennifer and her older siblings but it was hard for them all. To make ends meet, Jennifer worked at a local Chinese food store as a packing girl, was promoted to a shelf girl and at 16 promoted to butcher.
When she was a Grade 11 student at CH Reeves High School, an English teacher took a keen interest in Jennifer and taught her how to read at a basic level. With her newly found ability to read, Bible scriptures became beacons of light and education, the compass to guide her next move. In 1988, she acquired a house on Lincoln Boulevard where she grew up, paying $35.00 a week in rent and took care of herself.
Jennifer's challenging childhood fortified her with humility, determination and perseverance while fueling her passion to inspire individuals from all walks of life, especially the overlooked, marginalized and voiceless. By God's grace, she was able to obtain her Teaching Auxiliary certificate at Bahamas Baptist College in 1999 and in 2008 enrolled at the then College of The Bahamas (COB) to pursue her Bachelor of Arts degree in Psychology.
However, the next eight years were a challenging mix of trials, triumphs and tribulations. She married, became a mother, divorced, became a single parent and unemployed. She searched for a job and was hired by Atlantis Resorts with responsibility to clean bathrooms, lobbies, ash urns and office cubicles. Her grueling 3:00 p.m. to 11:00 p.m. shift often meant she walked home through the streets of Nassau arriving there after midnight most days. This was not the life Jennifer dreamed of. "After discovering the power of self-actualisation, I chose to stop feeling sorry for myself and began to become the best public area cleaner I could be," Jennifer recalled.
It was during these lonely walks home at the age of 34, Jennifer prayed, asking God for direction to a better life and a more fulfilling career. Because of her strong work ethic and leadership skills, Jennifer was selected as a top line employee and offered the opportunity to attend Atlantis University where she attended a series of classes and training. A short nine months later, she was promoted to a managerial position in the banquet department. Roughly six years later, she was transferred to the Cove, Atlantis and promoted to a restaurant manager. As a single parent, full time employee and COB student, Jennifer admits the road was tough yet she appreciated the support, knowledge, and experiences she endured at COB. "I cannot forget the relationships I made with lecturers, students and most of all with Ms. Cheryl Carey and the Financial Aid team. They gave me a new sense of hope, a non-judgmental ear and affirmed me," says Jennifer.
In May 2016, Jennifer successfully completed her Bachelor of Arts Degree in Psychology with credit and proudly crossed the stage at the Thomas A. Robinson National Stadium to receive her diploma.
"Accountability, integrity and honesty wrapped in prayers with a serving of mustard seed faith is all one needs to begin the journey to accomplishing your dreams," she said.
The Christmas holiday was especially joyous for Jennifer last year when she successfully completed a Master's degree in Organizational Learning and Leadership Skills with an accumulative GPA of 4.00 at Barry University in December.
Jennifer's next move is to pursue her doctorate degree in Organisational Learning and Leadership Skills and give back like the many who poured in to her life. She has also begun writing her first book which tells a complete story about her life and how she overcame her many trials and challenges. She hopes her book will be completed by May of this year.
Additionally, Jennifer intends to open a school that will nurture, teach and inspire future leaders to find their potential and maximize their lives to the best of their abilities.
"It may seem that my life was full of hardships and disappointments, however, I would not change anything about it, then nor now," she says. "One's disappointments can become one's blessings. It's simply how one perceives it."
For Jennifer, her life's journey strengthened and showed her tangibly that hard work, no matter how long it takes pays off.
• "Gain An Edge" is a weekly collaboration of the Lyford Cay Foundations, the Bahamas Technical and Vocational Institute and University of The Bahamas aimed at promoting a national dialogue on higher education. To share your thoughts, email gainanedge@tribunemedia.net.