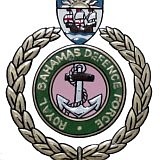 By KHRISNA RUSSELL
Deputy Chief Reporter
krussell@tribunemedia.net
IN its first apprehension of the year, the Royal Bahamas Defence Force arrested 70 Haitians who were on board a 40ft sailing vessel east of Wemyss in south Long Island, officials said.
According to official reports, shortly after 5pm on Monday a US Coast Guard helicopter from Operation Bahamas, Turks and Caicos (OPBAT), spotted the vessel, "Island Girl", and alerted the RBDF.
"A group of Haitian migrants are on the way to the capital after they were apprehended in Bahamian waters on Monday evening by the Royal Bahamas Defence Force," a press statement from the RBDF said.
"While on routine patrol, the defence force's aircraft P-68 piloted by Chief Petty Officer Gregory Storr spotted the sailing vessel early Sunday morning. Shortly after 5pm Monday, a US Coast Guard helicopter from the Operation Bahamas, Turks and Caicos (OPBAT) spotted the 40ft sailing vessel approximately eight nautical miles east of Wemyss settlement in south Long Island and alerted Defence Force patrol craft, HMBS Rolly Grey, which was also searching for the vessel under the command of Lieutenant Commander Granville Adderley.
"Further investigations resulted in the apprehension of 70 undocumented Haitian migrants aboard the sailing vessel, 'Island Girl.' The migrants were detained by HMBS Rolly Grey and will be taken to the capital."
Late last year, the Department of Immigration deported 114 Haitians and charged 14 people who were caught in The Bahamas over the Christmas holiday weekend.
Most of the migrants were Haitians and found aboard a sloop near Inagua in late December. The vessel, which originated from Île de la Tortue, Haiti, had a total of 87 migrants – 72 males, 12 females and three children – on board.
There were also 14 foreign nationals from five countries apprehended for illegal entry into The Bahamas by members of the RBDF's Harbour Patrol Unit, in the second incident.
The vessel and its crew were subsequently taken into custody. The foreigners, consisting of nine Ecuadorians, one Colombian, one Dominican, one Jamaican and one American were later handed over to police and immigration officials for further investigation. The were found near Montagu Beach in New Providence.
Head of the Department of Immigration's Enforcement Unit, Kirklyn Neely said at the time that nearly 7,000 persons were deported in 2017.
The Department of Immigration intensified its apprehension efforts in November after a large empty sloop was discovered on the shoreline of Adelaide Beach.
One month later, a boat "loaded" with Haitian migrants landed near Clifton Pier, about three miles from Coral Harbour. Immigration officers and other authorities spent the following days combing the area for the migrants. The RBDF said 57 people – 43 men, 11 women and three children – were taken into custody and transported to the Carmichael Road Detention Centre as a result of that sloop landing.
In October, Prime Minister Dr Hubert Minnis gave illegal immigrants a December 31, 2017, deadline to leave the country voluntarily or face being "aggressively pursued and deported".