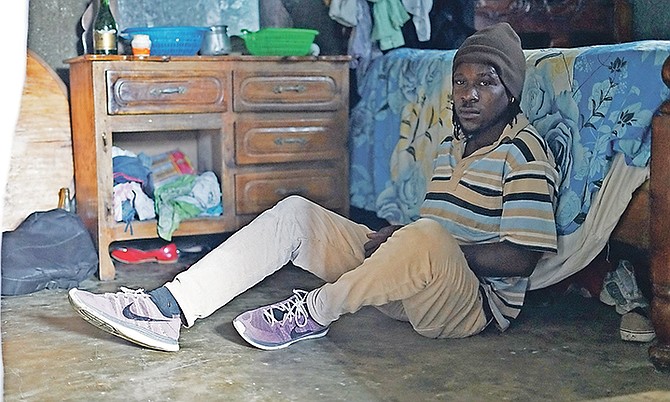 By Ava Turnquest
Tribune Chief Reporter
aturnquest@tribunemedia.net
MIGRANTS released from the Carmichael Road Detention Centre last month are expected to return to court today for judgement on their habeas corpus applications, including the case of former detainee Jean Rony Jean-Charles.
Supreme Court Justice Gregory Hilton granted bail to 11 detainees – eight adults and three children - on December 19, and gave the government an additional 21 days to produce Mr Jean-Charles and also provide justification for his deportation.
According to former Immigration Director William Pratt, Mr Jean-Charles was flown to Port au Prince, Haiti on November 24 after not being able to prove he was in the country legally.
However, representatives from the Haitian embassy later told The Tribune they had no record of Mr Jean-Charles being repatriated.
In court last month, the Crown, represented by Gary Francis, submitted that Mr Smith's writ of habeas corpus ought to be dismissed on the basis that no one bearing the name Jean Rony Jean-Charles is in the custody of the state, and that an individual bearing a name similar to the detainee was "returned" to Haiti days prior to Mr Smith's filing of the writ of habeas corpus.
According to a return to the writ of habeas corpus filed by Acting Director of Immigration Keturah Ferguson, on behalf of former Immigration Director William Pratt and Peter Joseph, officer-in-charge of the detention centre, a Haitian man was interviewed by immigration officers during a "routine patrol" in the Fire Trail Road area.
According to the document, Jean Charles subsequently signed an immigration profile form confirming his identity and other information he provided to the authorities as correct, in particular, the name he gave and his date of birth. He "duly signed" his name as Jean Charles, the return said.
That man, the document said, gave his name as Jean Charles, aged 31, date of birth December 1, 1985.
A subsequent check of birth records at the Bahamas Registrar General's Department based on the information provided by Jean Charles yielded "negative results".
The document further said there was "no record or any other evidence presented or subsequently uncovered" to show that Jean Charles was either born in The Bahamas, entered The Bahamas legally, obtained leave to enter The Bahamas pursuant to the Immigration Act, nor had any status whatsoever which entitled him to remain in The Bahamas.
However, Mr Smith countered by saying while the return to writ purports to be referencing his client, Mr Jean-Charles and the "Jean Charles" taken into custody have different birth dates: Mr Jean Charles was born on December 5, 1982.
The Tribune interviewed Mr Jean-Charles in Haiti last Saturday, and he confirmed he had been deported by the Bahamas government.
He insisted his date of birth is December 5, 1982.
Justice Hilton is also expected to give a ruling on whether two others who were detained but later released were lawfully arrested, namely Jamaican national Ricardo Johnson who is married to a Bahamian citizen, and Reggionel Raymonvil, who was born in The Bahamas.
Mr Johnson, who is in possession of a resident spousal permit due to expire in October of 2018, was detained on December 1 and released on December 8. Mr Raymonvil was detained on November 29 and released on December 7, according to court documents.