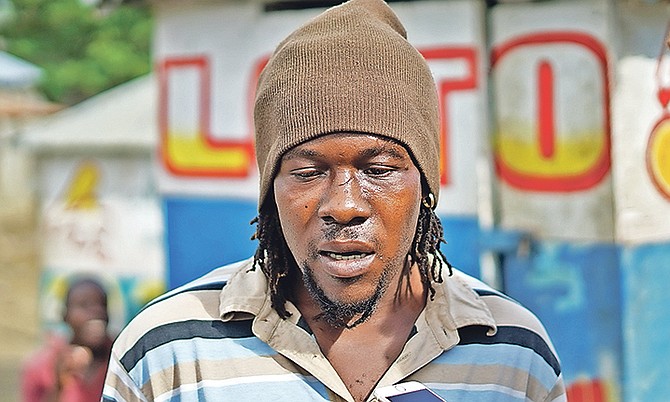 By AVA TURNQUEST
Tribune Chief Reporter
aturnquest@tribunemedia.net
SUPREME Court Justice Gregory Hilton is expected to deliver his ruling on deportee Jean Rony Jean-Charles, and the fate of a pregnant wife of a Bahamian man facing deportation on Tuesday.
Justice Hilton granted the unconditional release of two Bahamian-born men from the Carmichael Road Detention Centre (CRDC) on Friday, and will deliver a written judgment on several other habeas corpus applications next week.
The released men, Emmanuel Simon, 36, and Anselet Curry, 27, were among a score of detainees who filed applications seeking the court to adjudicate on the legality of their detention at the CRDC in the last two months.
In court, the Crown's lawyer Kirkland Mackey said while the government was conceding to the men's release, it maintains that their arrest and subsequent detention were lawful, and their detention times were lawful and reasonable given the circumstances of the individuals.
Particularly in the matter of Mr Simon, Mr Mackey pointed out that despite having produced a birth certificate, there was no facial identification linking him to the document.
Attorney Fred Smith challenged this point, stating that there was no possible way to make such a link given that facial identification was not recorded on such a document.
Mr Simon and Mr Curry had been released by the courts on December 19, along with Michelot Merilien, 22, Fanel Gassant, and newly-expectant Haitian mother Mirlene Corvil, 25.
Mr Gassant has been in detention at the CRDC since November 29; however, supporting affidavits say he is married to a Bahamian woman and has an outstanding application for a spousal permit.
Mr Merilien, who was reportedly born in the Bahamas, was arrested and detained on December 7.
According to her affidavit, Ms Corvil and her husband submitted their application for a resident spousal permit on October 13 and received an acceptance slip.
During an interview two weeks later, Ms Corvil claimed the immigration officer discontinued the interview after discovering her extension had expired and sent the couple to another floor within the building to another officer to first get a further extension.
However, she alleges the officer on the third floor confiscated her passport and told her to first purchase a return ticket to Haiti before coming back to the department.
She was arrested at two-months pregnant by Immigration officers "for not having documents" on December 4.
At their release on December 19, Supreme Court Justice Gregory Hilton set bail at $1,000 and ordered them to report to the Department of Immigration once a week every Wednesday until their hearing.