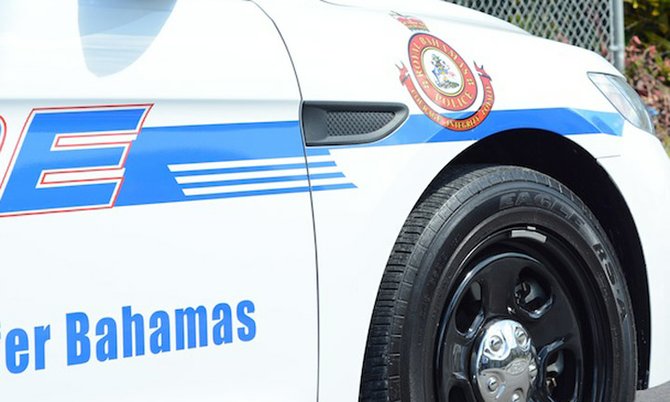 By RASHAD ROLLE
Tribune Staff Reporter
rrolle@tribunemedia.net
A MAN who residents say was blind, was shot and killed by police Friday, prompting an angry confrontation between residents and police in the East Street area where the shooting occurred.
Police claimed the man was with someone else and as the pair fled on a motorbike, one of them aimed a firearm in the direction of officers.
However, police could not say whether the man who was shot and killed was the one who brandished the weapon. There was no report that a weapon was recovered from the scene. 
The man's death marks the fourth time someone has been killed by police this month and the ninth time it has happened since the beginning of November 2017. 
The recent incident brings the number of outstanding cases for which a Coroner's Court inquest must be held to at least 32. It remains unclear, however, what efforts officials have undertaken to ensure inquests are held as the law demands.
Police said shortly before 10pm, officers responded to a report of gunshots fired in the area of Plantol Street and East Street.
"As officers approached Irish Spring Court and Plantol Street, the same area where a homicide had taken place a few nights before, they encountered two men on a motorcycle," police said in a press statement.
"One of the men produced a firearm," police said. "The officers being in fear for their lives fired at the armed man, resulting in one of the men being fatally shot. Her Majesty's coroner will continue investigations into the matter."
Tension reached dizzying heights between residents and the police after the shooting. In a video that circulated on social media after the incident, one woman repeatedly yelled: "The police them just shoot a blind man."
Another man similarly shouted "A blind man," a sentiment expressed by many in the video. 
"They wrong, they wrong, they wrong," the woman screamed, while some cried.
"Y'all kill my nephew, y'all gon pay for that," one man said.
Officers struggled to maintain order and keep residents beyond the yellow tape that walled off the scene. At one point, an officer drew his weapon in front of the crowd as he shouted for the people to move. However, this action appeared to enrage the crowd even further. "I recording it, I recording it," the woman shouted. "Y'all think this a game?" one person said. "You gon' shoot me too, hey?" added another. 
Last year, Attorney General Carl Bethel said the lack of inquests into police-involved killings over a number of years has been "unacceptable" and that he would determine if administrative or legislative fixes are needed to address the issue.
However, he has not yet announced what steps will be taken with respect to the matter.