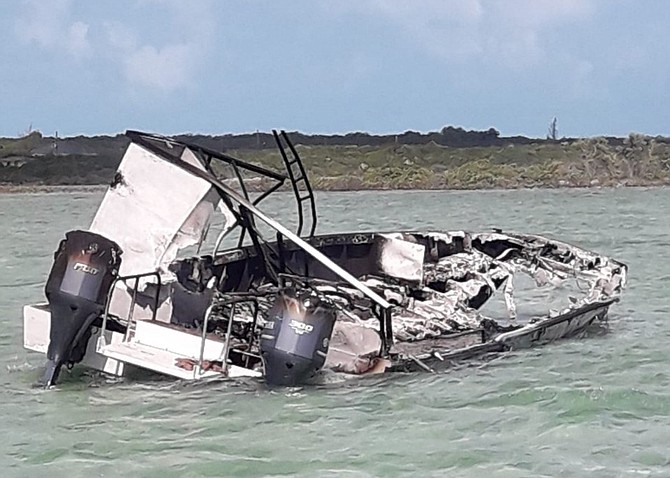 THIS STORY HAS BEEN UPDATED HERE
SUNDAY 12.45PM UPDATE: Health Minister Dr Duane Sands said on Sunday that the six people treated at Princess Margaret Hospital following a boating accident in Exuma on Saturday are in stable condition. Local health officials do not yet know the status of the four people transported to a Florida hospital, however.
ONE person is dead and several others are injured after a boating accident in Exuma.
According to reports, shortly after 9am, a 40' chartered tour boat was traveling in waters just off Barraterre, with 10 tourists and two Bahamians on board, when an engine exploded causing the boat to catch fire.
Ten people on board were injured and transported to the mini hospital in George Town. One female succumbed to her injuries. Several others are being airlifted for further medical treatment.