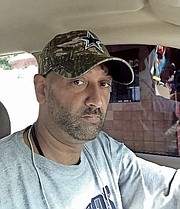 By INGIO 'NAUGHTY' ZENICAZELAYA
MUCH to my chagrin the inevitable finally happened, LeBron James is a Laker.
DIE HARD LAKER
Everybody knows I don't do hypocrisy at all.
So I most certainly am not one of these in the moment euphoric Laker fans.
I understand their exuberance, most of them haven't been through all that I've been through with our beloved Lakers.
I've been through the whole gambit, win, lose or get shafted by former NBA Commissioner (and an employee of the devil) David Stern, who vetoed a certain Chris Paul trade a few years back.
I see their joy, but I'm also a realist.
LeBron is presently the best player on the planet, however that has not translated into success on the grandest stage, the NBA Finals, 3-6 speaks volumes, and stains his otherwise impressive résumé.
He's the same LeBron that led Cleveland to the Finals 4 straight years, (he did the same with the Heat) going 1-3 in the process, and it could have been 0-4 if not for a dubious Draymond Green suspension.
What's he going to do, teach the young Lakers how to lose in the Finals?
He's the same LeBron who's teammates prefer not to play with him, see Kyrie Irving's departure to Boston, and this revealing quote from former Cavs teammate JR Smith - "It's a lot of pressure. Not for myself or my teammates, but just playing on his team. It's almost … it's a blessing and — it's a gift and a curse.
You play on his team, and you're playing with the best player in the world and you get to witness some great historic things and be a part of it.
Then, on the other side, if you don't help that person win, they're looking at you, too. So it's a lot of pressure, depending on how you look at it."
He's the same petulant LeBron with the girlish antics, and prima-donna attitude.
Something the young talented Lakers core - Ball, Hart, Ingraham and Kuzma - don't need to learn.
He's also the 33-year-old LeBron who's never had a serious injury etc.
Please see Kobe's final two seasons! Always remember 'Father Time' is undefeated.
All of this, plus other intangibles that remain to be seen, make this move for the Lakers far from a slam dunk.
INSTANT
GRATIFICATION
By inking that four-year $154 million deal, LeBron made the Lakers and Los Angeles relevant again.
I've always pulled for the name on the front of the jersey not the back (maybe Kobe was the only exception)
So I'm excited to see what Lakers top brass, 'Magic Johnson' and Rob Pelinka finally put together, because the wheeling and dealing is far from over.
Apart from James, add Kentavious Caldwell - Pope, Lance Stephenson, Rajon Rondo, Javalle McGee to the Lakers aforementioned young core of Ball, Hart, Ingram and Kuzma. (provided they all aren't traded for Kwahi Leonard)
And allegedly with DeMarcus Cousins and Tyreke Evans rumoured to be on the way to LA. LeBron has the perfect mixture of youth and veteran leadership to be extremely successful.
Pursuit of Cousins and Evans was made possible after the Lakers renounced their rights to PF Julius Randall, who interestingly enough signed with the Pelicans, Cousins' former team. Laker fans can expect a return to the playoffs with this roster, and from there let's just see how it pans out.
BRONSEXUALS
NOT WELCOME
Now before you rabid, 'Bronsexuals' try to take over the 'Lakerdom' like you did in Cleveland and Miami before, let me stop you in your tracks.
You see the Lakers are a storied franchise, rich in tradition and championships.
Supported by loyal, non-wavering fans, who support the Lakers through good and bad, thick and thin. Win or lose.
We celebrate great Lakers and root for a new generation of Laker champions.
Franchise first.
These are qualities that none of you Bronsexuals possess - you follow LeBron blindly from city to city signing his praises, and now you have the audacity to claim being Lakers!
Stop, let me make it unequivocally clear, you can root for LeBron, increase Laker revenue by buying his jersey.
Promote the Lakers and LeBron as feverishly as you did in his prior stops.
But please always bare in mind that you will never be Lakers, you've exhibited by your previous behaviour while following your 'king' that you don't have what it takes to be a Laker.
Just as LeBron's hairline is lacking, so are you 'Bronsexuals', therefore you will be given your own seating plans to the game, where you can cheer for LeBron and be comfortable amongst other Blind, Bronsexual, Basketball, Babbitts.
Until next week in the words of Randy Newman "I love LA, I love LA, LeBron not so much."
• Naughty presents 'Mischief and Mayhem in da AM' from 6am to 10am, Monday to Friday and 'The Press Box' sports talk show on Sunday from 10am to 1pm, on KISS FM 96.1.Comments and questions to naughty@tribunemedia.net