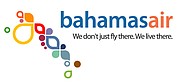 By RASHAD ROLLE
Tribune Staff Reporter
rrolle@tribunemedia.net
BAHAMASAIR will save "hundreds of thousands" of dollars with a new move to outsource some of its reservation services, though no employees will be fired in the process, chairman Tommy Turnquest said yesterday.
Nine employees from the airline's reservations department will be redeployed and are expected to learn about their future in a meeting with the managing director today.
Mr Turnquest said some reservation services will be outsourced to Island Outsources in Grand Bahama, the company that serves as a call centre for the Ministry of Tourism.
"To say the reservations department is being outsourced is not totally true other than the reservations department that people call into is going to go to a call centre and it is our intention to use the same call centre that the Ministry of Tourism uses," he said.
"Much of Bahamasair's ticket sales are done either online through the internet or by the city ticket offices with one in Oakes Field and one in Palmdale and Grand Bahama."
Mr Turnquest said although the airline remains overstaffed, officials there oppose mass redundancies.
"We've reduced the staff since I became chairman mostly through attrition or through employees being dismissed for disciplinary reasons," he said. "But we're not just going to say we're going to get down to a particular number and we're going to get there by just slashing employees one time. That's not the intention but Bahamasair is overstaffed."
As for savings from the new plan, he said: "This reduces the cost considerably. It also helps with the realignment of the organisation. Where we would have had to hire additional persons, by now moving around some personnel I would say hundreds of thousands of dollars (will be saved). If we didn't reassign the employees, we would have to hire new employees. As an example, we recently engaged 12 new cabin attendants. They all came from existing posts within the organisation. With the eight planes we have, there are a certain amount of pilots we need and flight attendants we need. We recognised we were short in terms of cabin attendants so we engaged 12 but they all came from other areas of the organisation. The alternative, which nobody wants to happen, would be redundancies. We're not doing that.
"We try to do the best to right-size Bahamasair in a human way to make sure no one goes home. You talk to some people, they think Bahamasair should pay its own way. Bahamasair currently gets $14m from the government. In a year or so it's probably going to need an additional $20m to assist with the $120m loan that was negotiated back in 2016. The money got to come from somewhere and there is as school of thought among some Bahamians that Bahamasair should do what it needs to do and carry its own weight. I don't share that view. I think government has a responsibility to Bahamasair. It provides a necessary transportation link."