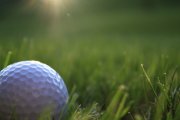 By RENALDO DORSETT
Tribune Sports Reporter
rdorsett@tribunemedia.net
Team Bahamas produced a trio of top five finishers against elite junior golf talent in the region at the 31st edition of the Caribbean Amateur Junior Golf Championships.
The team concluded the final round in fifth place in the race for the Hank James trophy, following the three-day competition hosted at the Caymanas Golf and Country Club in Caymanas Estate, Jamaica.
Puerto Rico led the field from start to finish and claimed their 11th consecutive title.
The best finishes for the Bahamas came from Ashley Michel and Sophie Anand in the Girls' Under-15 and Haylie Turnquest in the Girls' U-18.
Michel closed out the competition tied for third place with Yae Eun Kim of the Dominican Republic. Michel shot a final round of 86 after she shot a second round 82. She shot an opening round 79 on day one for a score of 247 (+31). Anand finished fifth in the division with a score of 248 (+32) after shooting a low of 79 on day one, 86 on day two and 83 on day three.
Turnquest secured fifth place in her division and finished with a three-day total of 249 (+33). She shot an opening round 82, followed with an 87 and shot a tournament low of 80 in round three.
In the Girls' 11-13, Tyesha Tynes shot a low of 95 on day one but shot a second round 102 and third round 105. She finished in ninth place with a score of 302 (+86).
Cameron Riley and Xavier Robinson finished 12th and 15th respectively in the U-18 Boys' division.
Riley closed out the competition with rounds of 84 on day three and a low of 77 on day two. He opened with a score of 81 in round one for a total of 242 (+26).
Robinson produced his tournament low of 85 in the final round. He shot a 96 on opening day and followed with scores of 90 and 85 for a total of 261 (+45).
In the Boys' U-15 division, Saketh Hedge was 10th and Dominic Greives finished 14th.
Hedge closed the tournament with an 83. He began with his best round of 79 and shot an 84 on day two to produce a total of 265 (+49).
Greives' best round came on day one when he shot 84, bookended by rounds of 89 and 92. He shot 265 (+49).
In the Boys' U-13, Matthew Deveaux was the lone competitor for the Bahamas.
He shot a low of 92 on day three after he shot a second round 99, following his opening round 92. He finished with a score of 298 (+82), No. 15 in the division.
In 2017, Team Bahamas produced a pair of top three finishers and finished fifth at the 30th edition of the event, hosted at the St Andrews Golf Club in Maraval, Trinidad and Tobago. They also finished fifth in 2016 and 2015 after fourth place finishes in 2014 and 2013.