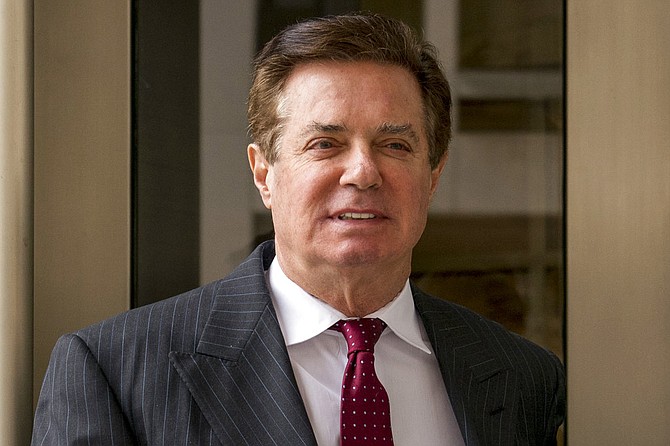 By KHRISNA RUSSELL
Deputy Chief Reporter
krussell@tribunemedia.net
A COMPANY with ties to former Trump campaign chairman Paul Manafort was found with a number of deficiencies when it came to federal filings for work with foreign principles, such as officials in The Bahamas during the Pindling era in 1985.
According to new documents filed in the United States District Court of Columbia, Manafort's interactions with Bahamian officials involved the creation of a media plan for material to be disseminated to media in the US while he was affiliated with a firm called Black, Manafort, Stone and Kelly.
Manafort and others were also arranging for Bahamian officials to meet with American press and congressional members during a visit to Washington, DC.
However, the documents say there were issues with the firm's Foreign Agents Registration Act (FARA) filings. FARA requires that agents representing the interests of foreign powers in a "political or quasi-political capacity" disclose their relationship with the foreign government and information about related activities and finances.
The filing comes amid US Special Counsel Robert Mueller's move for leave to supplement the notice of intent to introduce evidence at trial of Manafort's prior acts. More specifically, Mr Mueller wants to introduce evidence concerning Manafort's interaction with the Department of Justice when it comes to FARA inspections.
Manafort is currently in jail awaiting separate trials on money laundering and fraud charges following allegations he sought to obstruct the special counsel's Russia inquiry while he was on house arrest.
"The department's inspection of BMSK also revealed a number of deficiencies in BMSK's filings for work on behalf of ten foreign principals," the document filed on July 11 read. "For example, the BMSK inspection report noted a November 1985 memorandum from Manafort describing a media plan for the dissemination material to the US media on behalf of the Bahamas.
"The inspection report noted that BMSK's counsel confirmed this activity during meetings with the department, and the report found that BSMK's FARA filings must disclose the activity. Similarly, the inspection team found a March 1986 memorandum from Manafort and others arranging for Bahamian officials to meet with US press, another memorandum from Manafort summarising information that had been sent to US government officials 'in both the executive and legislative branches,' and a March 1986 memorandum committing to arrange meetings between Bahamian officials and congressional members during a visit to Washington, DC. The inspection report explained that this activity, too, required disclosure under FARA."
There were also issues with Manafort's work for another country in the region by a related firm Black, Manafort & Stone.
"Similarly, the department's inspection of BMS's work for the country of Saint Lucia uncovered a series of memoranda from Manafort that described meetings with US policy makers arranged by the firm. One such meeting related to a geothermal project and a strategy for engaging the Department of Energy and USAID. Another such meeting involved members of BMS's staff and the State Department.
"The inspection also revealed documents describing agendas for meetings between Saint Lucian politicians and American politicians. Because such activity is political in nature, the department found that the contacts described in Manafort's memoranda would have to be disclosed in BMS's filing."
The report also said: "The department's inspection found, among other items, 18 lobbying and public relations activities that were not reported on Manafort's FARA filings. These omissions included memoranda summarising lobbying by Manafort of Congress and the White House regarding a 'Jerusalem Bill' and a 'Saudi Arms package,' dissemination of press articles to Congress, lobbying of the National Security Council, and talking points for phone calls on pending Saudi munitions sale.
"The department's inspection of Manafort yielded a May 29, 1987 letter to Manafort's counsel requiring Manafort to file amended registrations that disclosed these political activities (or to file a letter stating that they never occurred). The department's letter to Manafort cautioned that 'political activities undertaken as background or to prepare for a proposal or a piece of legislation must be fully disclosed even though the proposal may have been subsequently delayed, the legislation may not have been reported out of Committee, etc.'
"Finally, the department's letter indicated that Manafort should explain the 'special projects' for which he had reported receiving $300,000 and $50,000 above the fees agreed in his contracts."
Earlier this year, it was reported that declassified documents from nearly three decades ago said the US Central Intelligence Agency thoroughly reviewed the potential fall out on the United States if then Prime Minister Sir Lynden Pindling were to be indicted of drug charges.