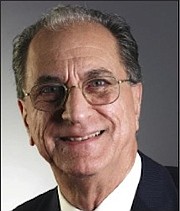 By JOHN ISSA
WE have a belief in The Bahamas that the people benefit when they own, through their Government, public utilities such as the electricity company, chunks of the telephone companies and the controlling interest in a commercial bank.

All I can say is thank God these investments don't form part of my investments.
Because if they did I wouldn't be able to sleep at night. I wonder when last the long suffering taxpayers of The Bahamas received any return on these assets?
In fact the reality has been the taxpayers of The Bahamas have had to borrow hundreds of millions of dollars to keep some of these investments afloat instead of receiving a reasonable or even any return on their investment. Currently BEC is looking for another $100,000,000 to borrow.
One of the biggest mistakes an investor can make is to hold or make an investment for the sake of pride. It usually turns out to be very expensive. What makes holding these investments more unjustifiable is the fact the people through their Government are able to regulate these companies to ensure they operate in the National Interest even while making a satisfactory profit and providing good services at a fair price. We don't need to own them.
I am not a citizen so I can't be involved in the politics of The Bahamas. This, however, is a matter of economics and I have been an investor and taxpayer here for many decades. I am also someone who loves The Bahamas and always have the best interest of its people at heart.
Therefore I strongly recommend the people dispose of their interests in the above mentioned businesses.