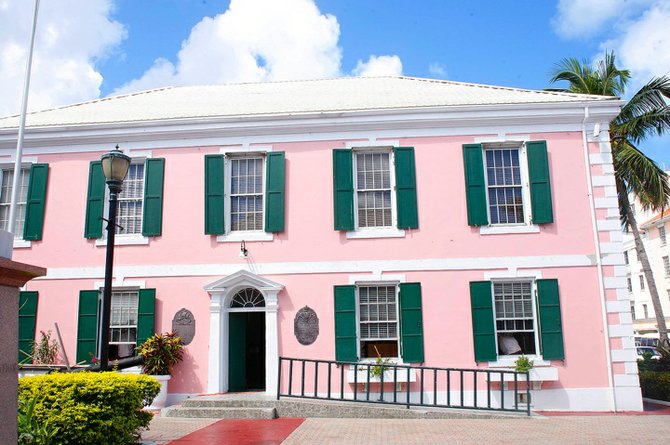 By RICARDO WELLS
Tribune Staff Reporter
rwells@tribunemedia.net
THE public will have to wait just a bit longer for the final listing and review of financial disclosures for the last three years, with Public Disclosure Commission Chairman Myles Laroda yesterday refusing to comment on the work of the unit without formal notice of a reappointment for the 2018-2019 administrative year.
When contacted for comment on the status of disclosures yesterday, Mr Laroda informed The Tribune his appointment to the post of chairman became null and void on June 30, rendering him unable to address any of the commission's findings.
"As of June 30, my post expired and I cannot say anything about anything until I am reappointed, if the government sees fit," he said. "As far as I am aware, I have not been reappointed and I don't know if I will be."
Late last year, Mr Laroda said the commission had met several times and was still in the process of reviewing various 2016 and 2017 filings.
There was a July 3, 2017, timeline set by Prime Minister Dr Hubert Minnis for the files on delinquent disclosures to be sent to the Office of the Attorney General, however no action was ever taken against those who fell in this category.
In the case of people appointed or elected after the annual March 1 deadline, the Public Disclosure Act states disclosures must be filed within three months from the date - effectively, August 10 for MPs and August 22 for senators.
The government has, in the past, used the latter deadline - which coincided closely with the expiration date of board appointments - as the main reason for inaction.
When contacted for input yesterday, Attorney General Carl Bethel said Mr Laroda still "technically" held the post "until Cabinet makes a move otherwise".
According to Mr Bethel, while it is correct that Mr Laroda is not officially operating in the capacity of chairman, all operations and matters related to the post are under his purview, until Cabinet makes a formal decision.
When asked by The Tribune what the state of flux means for disclosures, Mr Bethel added: "There is nothing he has to work around now. One would have thought that he would have discharged anything he needed to discharge before June 30."
Mr Bethel said once a decision is made by Cabinet, whomever is appointed in the post will pick up at exactly the same spot Mr Laroda and his team left matters.
In the Speech from the Throne last year, legislation was promised to amend the Public Disclosure Act to include a campaign finance component and allow for a matter to be referred to an independent prosecutor.
It is also proposed that the Integrity Commission Bill, which will replace the Public Disclosure Act, will mandate that failure to declare would result in a fine not exceeding $15,000 or a term of imprisonment not exceeding one year.
The new bill would require public officials, including MPs, senators and other high-ranking government officials, to make full disclosures of income, assets and liabilities and those of their spouses and children.
Declarations must be filed on or before January 30 under the proposed Integrity Bill, which has yet to be debated in Parliament.