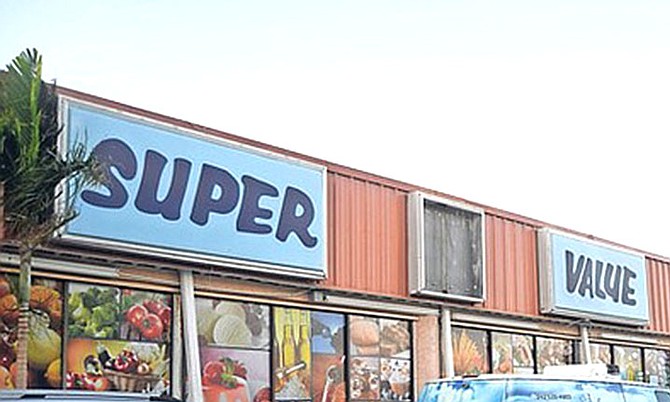 By RASHAD ROLLE
Tribune Staff Reporter
rrolle@tribunemedia.net
A WOMAN's rights activist says Rupert Roberts' commentary about pregnancy is "reckless and reminiscent of plantation mentality."
The Super Value president told The Tribune Thursday maternity expenses for staff won't be covered any longer as the company seeks to guard its medical fund.
The pregnancy rate had been intensifying at the same time catastrophic care expenses for the company are increasing, he said, noting the food chain will continue complying with labour laws and will go beyond what is required to take care of its staff.
Activist Terneille Burrows, however, said what Bahamians need is access to greater education and resources related to their sexual and reproductive health.
"Instead of simply removing the benefit perhaps Roberts could make some investment in this education for employees," she said. "There are a few civil society organizations working in this sector that would very likely accommodate group information and training sessions with staff. Those in higher office should also prioritize tweaking the educational curriculum to integrate such instruction to a meaningful degree."
"Young, black women in The Bahamas should no longer be the brunt of attempts by men of privilege to make mockery of the socio-economically disadvantaged for headlines. Whether women employees flock to work at the low wage establishment because of exceptional maternity benefits or not, is of no concern."
"The country needs to have conversations around reproductive health and planning but Roberts' commentary is reckless and reminiscent of plantation mentality. Pregnancy is a human right. Men of means or stature such as Rupert Roberts, Richard Lightbourn and James Palacious need to refrain from commenting publicly on women's reproductive rights, what women wear and the like. It is by no means educational or progressive, nor is it their place."
As a Free National Movement MP in 2016, Mr Lightbourn said the country should sterilize some women after they have had two children. Last year, Archdeacon James Palacious said women who dress provocatively invite inappropriate and unjustifiable attacks. Both men later apologized for their remarks.
In comments that went viral Friday, Mr Roberts joked about the sexual proclivities of some of his staff. Some have been caught engaging in sexual behaviour within work spaces, he said.
"We find them in coolers and everywhere else, the warehouse. Back shots are easy you know, sex is a pretty easy thing."
Ms Burrows said the comment raises health concerns.
"The greatest widespread alarm due to Roberts' revelations relates to lack of health and safety enforcement measures by the food retailer," she said. "Resultantly, the general public has a right to demand assurances that we will no longer be put at risk."
Ms Burrows said "sex in the workplace is no basis" for a decision to rescind enhanced maternity benefits. However, Mr Roberts said an increase in pregnancies and catastrophic care expenses has led its company to a new policy, not sex in the workplace specifically.