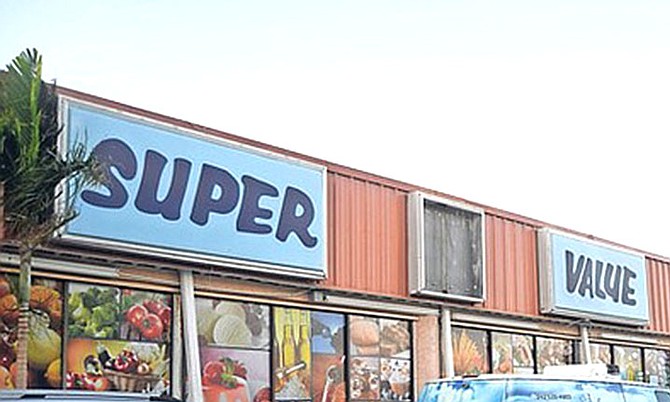 Stories this photo appears in:
BAHAMIANS were yesterday told to brace for a 12-month minimum of higher food costs, noting global trends particularly those in the United States that largely affect The Bahamas.
Super Value will bring in new staff to help with its Value Added Tax (VAT) re-pricing for the January 1 switch to 10 percent from 12 percent.
Super Value's principal yesterday said he will be "very disappointed if thousands" of shoppers fail to get COVID-vaccinated at two of his stores this weekend, adding: "We must get to 100 percent."
Super Value's newly-appointed president yesterday promised it will not make employees pay for weekly COVID-19 tests if this is deemed to violate the law.
SUPER Value Food Store chain has called on its staff to be fully vaccinated by the end of September or take a weekly negative test.
SUPER Value's president Rupert Roberts says while COVID-19 vaccines won't be mandatory for employees, the food store chain is considering only hiring fully vaccinated people in the future.
FALLOUT from the COVID-19 pandemic has caused people to tighten their purse strings, Super Value President Rupert Roberts has said, while noting "more and more" shoppers have been relying on the store's food stamps to shop.
Super Value's president yesterday warned that consumers will have "a big pill" to swallow by Christmas, as he predicted that grocery and meat prices will increase by eight percent and 10-12 percent respectively.
A WOMAN's rights activist says Rupert Roberts' commentary about pregnancy is "reckless and reminiscent of plantation mentality."
SUPER VALUE President Rupert Roberts said yesterday the company will discontinue covering enhanced maternity expenses of its employees because an increase in staff pregnancies is affecting the company's medical fund at a time when there has also been a significant increase in catastrophic care expenses.