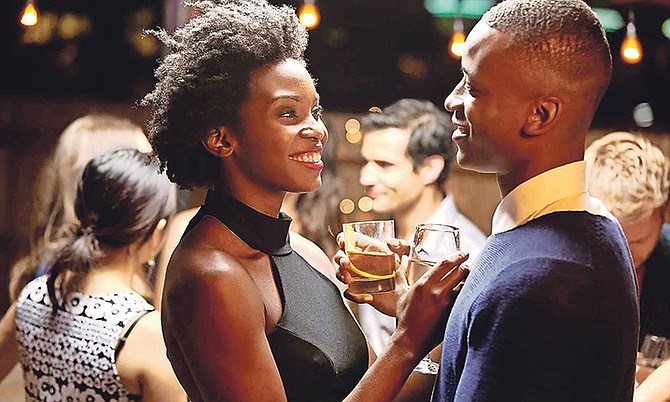 By JEFFARAH GIBSON
Tribune Features Writer
jgibson@tribunemedia.net
A common complaint heard from those out there on the dating scene is the scarcity of suitable romantic partners in the Bahamas. Many women complain that their male counterparts want only sex and no real commitment, while the men are say most of the women they meet are only interested in what they can do for them financially.
The truth though is that quality prospective life partners exist, and exist in sufficient numbers. The problem lies in singles actually finding like-minded individuals to enter into a fulfilling and possibly life-long partnership with. To help these lovelorn individuals, the Bahamas Date Club is introducing a new solution to the problem: speed dating.
The first ever Bahama Speed Dating event is scheduled to be held on August 18. Those looking for love are asked to register before August 13 to take part.
According to Kosha Johnson, relationship and intimacy coach, the event will be a premier dating experience for professionals looking to meet that special someone. During the event, participants can mix, mingle, find a love match or perhaps just a new friend.
"This speeding dating event came about because of the constant back and forth with people. Women kept coming to me saying there are no good men, all of them are taken. The men saying all women want is their money. I tell them that there are good people around, and they asked 'where?' ", she said.
This was the inspiration behind Bahama Speed Dating.
The process of speed dating starts with single eligible men and women submitting an application form Thirty-two participants will be selected - 16 women and 16 men.
Kosha emphasised that participants will be screened upon applying and a short interview will be arranged to ensure well-rounded individuals are picked.
"A background check will also be done to ensure individuals are indeed unmarried and are free of criminal activities. On the night of the event, participants will have time to mingle while we wait for everyone's arrival. Once everyone has arrived we will begin," she said.
Prior to the event's start each participant will be given a name tag, a number, and a DateMate card. This card allows individuals to jot down things that were memorable or things that they may have liked or disliked about each possible partner. Participants will be given six to seven minutes to speak with each person. Once the time is up, they will be notified and the men will move on to the next woman.
"We've had a number of Bahamians - both male and female - express interest in finding a place to connect with singles. In fact, after posting the event on Facebook more than 40 individuals ranging from early 20s to late 50s showed interest within the first 24 hours. Social media has increased the exposure of Bahamians of all ages and made alternative concepts of dating more acceptable. Thus, activities like speed dating have become more viable methods of meeting your potential significant other," said Kosha.
Some participants may experience pressure to make a great first impression in such a short amount of time a during speed dating. But Kosha suggests, as with any date when nerves can kick in, to just relax.
"The beauty of speed dating is that there is no pressure. Over the course of the night you will meet at least 16 singles, which means that your probability of connecting with a date is 16 times greater than it would be on an individual date
"Also, dress comfortably because the more comfortable you dress, the more relaxed you will be. The more relaxed you are, the more open and engaged you will be. Have fun. Dating should be a fun experience. It's the opportunity to express yourself while connecting with someone else. Share the conversation; don't be a conversation hog by using the entire time to talk about yourself. It's as important to listen to your date as is it to talk to them about yourself," she said.
But more importantly, Kosha advises people to approach this method of dating with an open mind.
"Many persons may be sceptical about speed dating because they may not be aware of what it is. Speed dating is a matchmaking process whose purpose is to encourage eligible singles to meet large numbers of new potential partners in a shorter period of time, thereby increasing their chances of finding a match. However, there is no obligation to meet someone or to formalise a romantic relationship at the first event. Persons should view each event as an opportunity to meet a new network of friends, from which a future romantic relationship could possibly develop," she said.
"There is a misconception that speed dating is for people who can't find a date elsewhere or have other issues that make them undateable. However, this is not the case. Speed dating is an activity engaged in by well-rounded, high-functioning individuals that simply want to take the hassle out of dating. Our main purpose through these events is to create a safe environment for singles to come together and meet other singles of like mind and searching for the same relationship experience that they are. We're creating the environment that you won't find at a bar or club or anywhere else. Statistically, if you have spoken/dated an increased number of person it will give you a better chance of meeting the person that is right for you. And that is the goal of speed dating," she said.
The Bahamas Date Club is planning on hosting speed dating events on a consistent basis.
The registration fee for the first Bahamas Speed Dating is $35. Payment must be made via credit/debt card using a secure payment portal. This portal will be given to participants once they have been verified for the event. The location of the event will be given out to all participants once verification is completed. For more information, e-mail speeddatebahamas@gmail.com