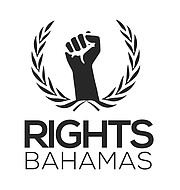 By AVA TURNQUEST
Tribune Chief Reporter
aturnquest@tribunemedia.net
HUMAN rights group Rights Bahamas yesterday castigated the government for its recent raid in shanty town communities just weeks ahead of scheduled evictions.
RB President Stephanie St Fleur said the raids exposed the government's Shanty Town Action Task Force as a smokescreen for the state's unrelenting attack on communities of Haitian lineage.
The Shanty Town Action Task Force held a meeting Thursday morning to discuss the impact of Wednesday morning's raids on its efforts.
One task force member, who spoke on the condition of anonymity, said: "We had a brief meeting about that this morning, raising concerns about it. The minister said not to worry about it, just try to clear up the misperception. We know as we going back in these communities today, people think we were part of raid or reporting to those agencies."
Labour Minister Dion Foulkes, who heads the task force, did not return calls for comment up to press time.
In an interview with The Tribune, Ms St Fleur reiterated her organisation's charge that shanty town raids are conducted illegally and violate human rights.
"It is illegal to raid people's homes and demand they produce documents," Ms St Fleur said.
"It is illegal to detain and deport them based on their failure to produce documents. There is a proper, legal procedure for immigration enforcement and the government continues to violate it.
"(The good faith) the task force and its representatives have sought to build with residents of Haitian communities has been severely undermined by the continued illegal raids. It is a case of smiling in people's face while stabbing them in the back."
Described as an "island-wide" sweep, Wednesday's joint-raid by police with the Royal Bahamas Defence Force and the Immigration Department resulted in the arrest of 35 people for various offences.
Outside Parliament later that day, National Security Minister Marvin Dames resisted the operation's characterisation as a shanty  town raid as he reiterated the government's desire to increase the presence of law enforcement agencies.
According to a police press statement, 'Operation Twilight' targeted "prolific offenders, wanted suspects and other persons associated with criminal activities."
Shanty town residents in New Providence who do not have occupancy certificates for their structures have been ordered to relocate by August 10. The Minnis administration plans to bulldoze the illegal structures built on Crown land, which were leased for farming.
Yesterday, Ms St Fleur continued: "RB wants them to apply the law and stop making things up. If they have an issue with a particular home, or questions about land ownership in a particular case, the relevant authorities should follow the correct procedures in that individual case.
"This wholesale sweeping approach where they just evict everybody and bulldoze all homes is nonsense," she said.
"It's like arresting everybody in Bain Town because one or two are criminals. The wholesale approach is illegal. All law enforcement must be about particular, individual cases, not generally attacking a group of people because of what one or two may have done."