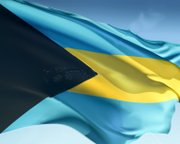 By BRENT STUBBS
Senior Sports Reporter
bstubbs@tribunemedia.net
Following the sizzling hot pace set by the swim team, headed by triple gold medallist Joanna Evans, the Bahamas' performance at the 23rd Central American and Caribbean Games cooled down a bit in Barranquilla, Colombia with mixed success so far from the preliminary rounds of some of the other disciplines in action.
With Evans winning a total of five medals and Albury Higgs adding another to place the Bahamas ninth on the chart at the completion of their competition, sailing is also done without any top finishes, so is boxing, while the tennis team got a few victories, but the men's softball team continue to struggle in their bid to find the winning formula.
Men's basketball
The opener for coach Quintin 'Three Ounce' Hall wasn't what he expected from the men's national basketball team as they fell victim to Mexico 83-65 on Sunday. But the Grand Bahamian first time senior men's head coach said he will use it as motivation for the rest of the games.
Team Bahamas fell behind 22-14 at the end of the first quarter and trailed 45-27 at the half. Outscoring Mexico 20-18 in the third quarter, the Bahamas cut the deficit to 63-47 going into the final period. And although Hall tried to switch up the Bahamas' entire five at intervals, Mexico returned the favour with their 20-18 spurt in the fourth to preserve the win.
"That's our real first test. It is what it is. We didn't have many games coming in, but I thought they did a good job," said Hall, who is being assisted by Trevor Grant with Arthur Thompson Jr as the manager. "What they did in the last closing minutes was momentum going into the game tomorrow."
Team Bahamas, who will play Cuba in game two today, had two players in double figures as Jacob Jackson, playing 18 minutes and eight seconds, led the way with 13 points on 5-for-14 shooting from the field, 1-for-6 from behind the three-point arch and 2-for-3 from the free throw line. Michael Bain Jr, in 20:52 minutes, was the other player in double figures with 11 points and six rebounds.
Tavaro Miller and Kentwan Smith both had nine points with seven and six rebounds respectively. Smith also had three block shots. Mark St Fort was the next best scorer with eight points. Robert Nortman added five, Michael Carey Jr chipped in with four, Samuel Hunter had three and Eugene Bain helped out with two.
Mexico was led by Jorge Ivan Gutierrez Cardenas with a game high 24 points.
MEN'S SOFTBALL
Manager Perry Seymour and his coaching staff of Haziel McDonald of Abaco and Richard 'the Lion-Heart' Johnson, joggled their starting line-ups twice, but in their first two games, they have not been able to score a run. They finally got on the scoreboard in the third game, but blew a 3-1 lead on Sunday against Mexico and eventually got stopped 11-4 in six innings in the first of their double header.
The Bahamas played Colombia in their second game on Sunday, losing 8-0 in five innings to drop to 0-4. The Bahamas will face Cuba today and close out round robin play against Guatemala on Tuesday. The playoffs will begin on Wednesday.
Men's softball game four
Colombia came up with one run in the first, two in the second and six in the 4th inning on 10 hits to stop the Bahamas. The Bahamas had one hit from catcher Garfield Bethel. The losing pitcher was Lyle Sawyer from Abaco. He gave up 10 hits, including two home runs with two strikeouts in two and-a-half innings. Jeffrey Woodside pitched the half of the final inning.
Men's softball game three
Garfield Bethel, starting in right field before he came in to catch, went 2-for-3 and scored a run to lead Team Bahamas' attack against Mexico. Both Grand Bahamian shortstop Desmond Russell and Martin Burrows Jr, the starting catcher, went 1-for-2 with a run scored and Wayne Johnson scored the only other run.
Alcott Forbes started his second game and gave up five runs on seven hits with five strikeouts in four innings before Thomas Bethel came in relief.
Men's softball game two
On Saturday, the Bahamas got blanked 4-0 by Venezuela as they crossed the plate once in the second and fifth and twice in the seventh.
Lyle Sawyer from Abaco got the ball on the mound, going four innings after issuing four hits, one of which was a home run, a walk and two earned runs before Thomas Davis came in relief and finished the final three innings with another homer on three hits, a strike out and a wild pitch.
Third baseman Wayne Johnson was the lone Bahamian player to get on base with a walk from John Garcia, who struck out 12 batters.
Men's softball game one
As they opened the tournament on Friday against the Dominican Republic, Alcott Forbes got the starting nod on the mound, but he gave up four runs in the first inning, one of which was a homer and another run in the third before he was relieved by Davis, who held his opponents at bay until they produced their final run in the seventh for a 6-0 shutout.
Grand Bahama's shortstop Desmond Russell got on base safely on two walks and catcher Angelo Dillett drew another free pass. But winning pitcher Yancarlos Gonzalez struck out 14 Bahamian batters through six innings before Yennier Perez came in and closed the door in the seventh.
Track and field
National record holder Katrina Seymour, 25, was the first of the Bahamian contingent in track and field to compete on day one of the competition on Sunday. She was entered in the second of two semi-final heats of the women's 400m where she placed sixth in 58.37, but it wasn't enough to get to the final. She was 11th overall with the top eight advancing to the final.
Fencing
Andrea Sherman, 25, made her debut on Sunday in the women's individual foil, losing 5-0 to Nicaragua's Fatima Georgina Largaespada, Cuba's Elisa Tamayo, Dominican Republic's Carmen Nunez' Colombia's Saskia Van Erven and El Salvador's Ivania Carballo.
Antonio Lewos, the other member of the team, will compete in the men's individual foil B competition today.
Boxing
Carl Hield, hoping to redeem himself after a first round exit at the Commonwealth Games in April in the Gold Coast, Australia, suffered the same fate at the CAC Games, but with a much better showing. He lost 3-2 on points to Puerto Rico's Bryan Polaco Ojeda in the men's welterweight quarter-final bout on Saturday night. Hield, 31, was the lone Bahamian boxer to qualify for the games. This was his third appearance and he was hoping to pick up another international medal.
Tennis
It was a great run for Team Bahamas in tennis, but all of the players have been eliminated over the first two days of competition.
Ladies Singles
Fresh off their participation in the Fed Cup, Kerrie Cartwright, seeded No.7, got eliminated after losing her quarter-final match 6-3, 6-0 to Mexico's Gluliante Olmos. Cartwright, who got a bye in the first round, advanced from the second round with a 6-4, 6-4 decision over Puerto Rico's Monica Matias. Danielle Thompson, playing in the other singles, was ousted in the first round after she fell 7-6 (4), 6-3 to Trinidad & Tobago's Breana Stampfli.
Men's singles
Brothers Spencer and Baker Newman played two rounds before they got ousted from tournament play.
In his second round match, Spencer Newman lost 6-4, 6-3 to No.7 seed JA Hernandez from Mexico, who has a world ranking of 1397. Newman won his first round 7-5, 3-6, (10-7) over CS Williams from Antigua & Barbuda.
Baker Newman, on the other hand, suffered a 6-1, 6-0 decision to Mexico's Alan Rubio, who is ranked at 1,604. Newman won his first round match over Matthew Foster-Estwick of Barbados 6-2, 7-5.
Mixed doubles
Cartwright, back in action in team competition, was paired with Philip Major Jr in the mixed doubles, but the combination didn't survive the first round. The No.2 seeds Eduardo Struvay and Maria Paulina Perez Garcia from Colombia took advantage of home court to pull off a 6-4, 6-4 decision.
Women's doubles
Grand Bahamian Simone Pratt and Danielle Thompson reached the semi-final in the women's doubles where they lost 6-2, 6-1 to the Colombian top seeded team of Mariana Duque and Maria Camila Osorio. Pratt and Thompson, playing together for the first time this year, won their quarter-final match 6-4, 6-1 D'Jeri Raymond and Alicia Cordella Williams of Antigua and Barbuda.
Men's doubles
The team of Kevin Major Jr and Philip Major Jr prevailed with a first round 6-2, 6-2 win over Nicolas Ancedy and Nil Moinet of Guadeloupe.
Judo
The last of the nine disciplines the Bahamas is participating in at the games will start today with Cynthia Rahming as the lone competitor in judo. She is being coached by Oneysi Portorreal Pons.
The games will wrap up on Friday, August 3.