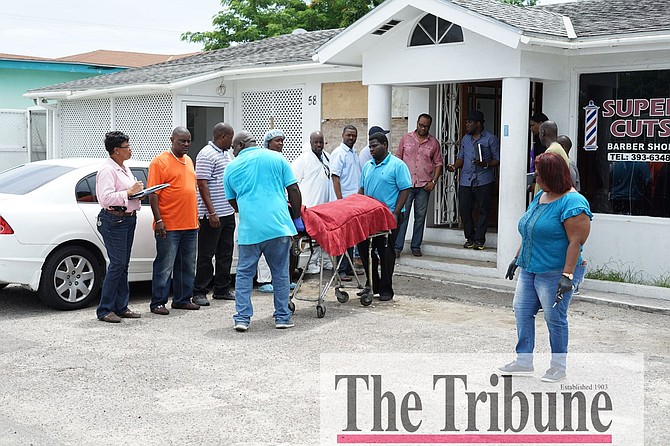 THIS STORY HAS BEEN UPDATED HERE
Two men are dead after a shooting inside a barbershop on Saturday morning.
According to reports, a blue-coloured Japanese vehicle pulled up at the establishment on Jerome Avenue off Pyfrom Road at around 10am. Two men wearing hoodies, one grey and one blue, entered the shop and shot two of the customers who were being served by the barbers.
One man was pronounced dead at the scene by EMS personnel and the other was transported to hospital where he later succumbed to his injuries.
Police believe the victims were related and that the incident may be gang related.
POLICE ARE APPEALING TO ANYONE WITH INFORMATION REGARDING THIS INCIDENT TO CALL 911 or 919.