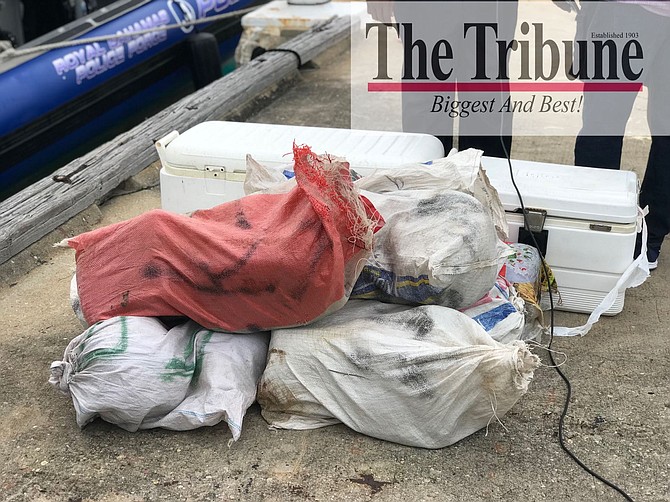 A joint operation between police and Defence Force officers resulted in the recovery of $168,000 worth of drugs in Exuma on Sunday morning.
Shortly after 9am, officers along with Park Wardens of the Exuma Sea Park conducted a joint operation at Warderick Wells Cay, where they recovered 168 pounds of suspected marijuana. Two men were taken into custody.
Investigations are ongoing.