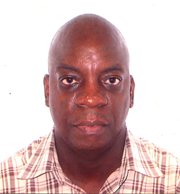 By BRENT STUBBS
bstubbs@tribunemedia.net
The Bahamas Baseball Association has reformed into one operation with all of the fragmented bodies now back under its fold.
While it took a while for all of the bodies to rejoin the association, they are now back and it's time now for the sport to progress to the next level.
For the first time since the Bahamas Baseball Federation introduced the National Baseball Championships in Grand Bahama, the BBA will spearhead the tournament when it's held next weekend.
And with all of the leagues around the Bahamas coming under their banner, the tournament has been expanded with more teams participating in six different age groups.
That should make for an exciting event at the Emera Baseball Complex in Grand Bahama.
From all indications, Freedom Farm has decided to return to the tournament and will be well represented – after being conspicously absent for one reason or another.
But it's good to see them returning to make up the group of leagues participating. A lot of teams have gauged their participation in the tournament by the level of competition that Freedom Farm brought.
So welcome back Freedom Farm.
I won't go into any further debate over the amalgamation of the BBA, but as the governing body for the sport in the country, it's time that they function in the capacity that they are preparing to next week.
While we are delighted that the BBF opened doors for many more leagues for young men to play baseball over the past decade and helped in more than a dozen earning pro contracts, the country is too small for two bodies to function in the same capacity.
So hopefully as we move forward, all concerned will work together for the betterment of the sport and eventually we can see more players reaching their full potential to compete at the next level.
New Stadium
There's talk that work on the completion of the new national baseball stadium is expected to commence next week.
Let's hope that it's true because it's really an eyesore looking at the state that the facility has been left in.
From all projections when the work commenced prior to the last general election, the stadium should have been completed or close to completion by now.
Whatever transpired between the switch in government, we hope it won't have a lasting effect because with sport seeing a rapid growth at the junior level, there needs to be an avenue for senior baseball to flourish.
By now, the sport should have benefitted from the influx of junior players, so hopefully the completion of the stadium will ensure that in their transition to the senior ranks, they will have a venue to participate in.
So hopefully with the BBA once again in full control of all aspects of the sport, they will have an input in the completion of the stadium and the way forward for baseball.