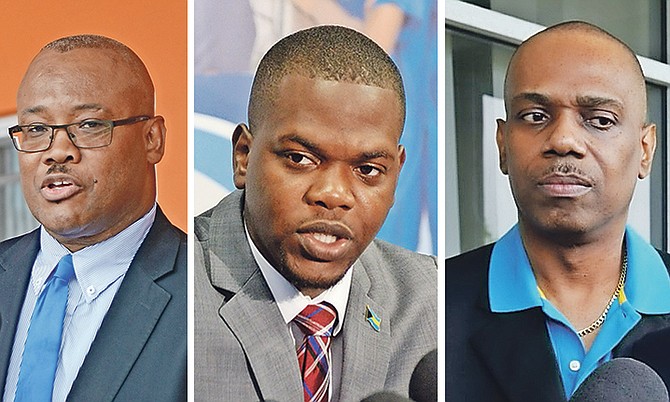 PRIME Minister Dr Hubert Minnis has fired Bain and Grants Town MP Travis Robinson and Golden Isles MP Vaughn Miller from their posts as parliamentary secretaries and Pineridge MP Frederick McAlpine from his post as chairman of the Hotel Corporation today for breach of the Manual of Cabinet and Ministry Procedure.
Mr Robinson was parliamentary secretary in the Ministry of Tourism while Mr Miller was parliamentary secretary in the Ministry of Social Services.
The Tribune spoke with Mr Miller this afternoon who said he was being escorted by a police officer to return his government assigned vehicle and said he had been fired via letter from the prime minister. Mr Robinson also received a letter relieving him of his post.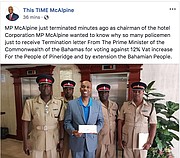 A Facebook page associated with Mr McAlpine posted a photograph of him accompanied by policemen with his termination letter.
The men broke ranks from the party and voted against the government's impending increased of value added tax from 7.5 percent to 12 percent along with FNM backbencher Reece Chipman and the Official Opposition.
Section 21 of the manual states, "A parliamentary secretary is a member of the government. At parliamentary meetings or committee meetings he may play a full part by means of suggestion and criticism in the formulation of policy. Once the government has established its course of action, it is the duty of the parliamentary secretary to give that course his full support in public."
More on this story as it develops.