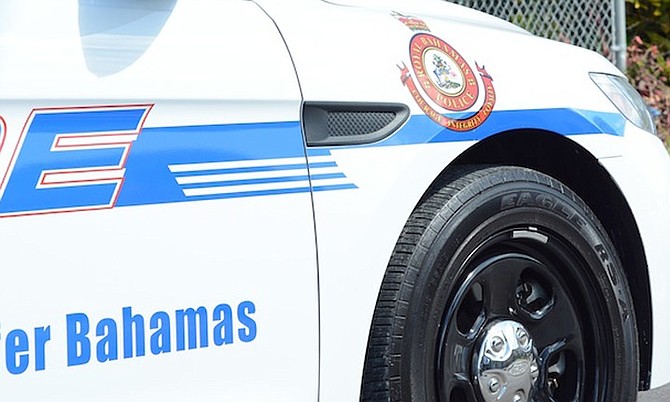 OVER the weekend the police recovered a firearm, and a quantity of ammunition and dangerous drugs from the streets of Nassau.
Shortly after 4pm on Friday Drug Enforcement Officers, acting on information, searched a bushy area off Firetrail Road, where they found a 9 millimeter pistol with eight rounds of ammunition. They also found a quantity of what they suspected to be marijuana.
Shortly after 10am on Friday the Mobile Division and K-9 officers, again acting on information, searched a man on Market Street and found on him a quantity of what they suspected to have been marijuana. Searching the immediate area where he was standing they found more marijuana. The drugs weighed 3lbs 5oz. He was arrested as investigations continue.
In a second incident it was reported shortly after 10am by Mobile Division Officers that acting on information they conducted a search of a bushy area on Ida Street, where a quantity of marijuana was recovered. No arrests were made, but investigations are continuing.
There were two armed robberies on Friday night.
In the first incident a man and a woman, arrived at their home in Colony Village off Prince Charles Drive shortly after 10pm when they were approached by an armed man who robbed them of cash and other items before getting into a black Nissan vehicle and speeding off.
Shortly before 11 o'clock Friday night a man was at his Johnson Road home, just off the Eastern Road when he was approached by three men, one of them armed. They robbed him of cash before running away. Police are investigating.