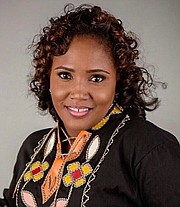 By Felicity Ingraham
Addis Huyler is a successful, dynamic and confident Bahamian man on a mission to ensure his fellow Bahamians are recognised and honoured for the work they do to help make this country a better one. He is the mastermind behind the Bahamian Icon awards, now in its sixth year, celebrating the dedication and success of Bahamians in areas such as sports, entrepreneurship, commerce, media, entertainment, health, tourism and fine art. He is also the CEO of the SIDDA Communications group, a successful marketing and public relations consultancy. With all this going for him, you would have no idea Addis was once a gawky, tall, lumbering kid who dealt with bullying throughout his school years.
Today, Addis wants to share his story of being bullied and how he pushed through it to find a way to define himself and set himself on a path for success. Behind his big, bright smile, Addis is a man still learning to accept compliments and embrace his good looks because of the teasing he endured during his years of schooling. The experience "set the framework" for how he was able to approach other difficult situations in his life.
"I was bullied for years; I was a kid who was always taller than everyone else, really skinny, big lips, big ears that stuck out from the side of my head and at one point I had really bad acne," Addis recalls, adding that in primary school they used to sing the "Dumbo" theme song at him because of his extra large ears.
"I really wasn't the cool kid. I was into my classwork and nerdy stuff like speech competitions and doing well in class, so it made it difficult for me. I was picked on as I grew up."
He added: "It was difficult even as I grew older and started to grow into myself. Even now as a 41-year-old man, when I take photographs and people respond positively, I still see that awkward, insecure little boy. It's difficult for me to connect to that - it's a constant struggle."
"They see Addis Huyler the Icon founder. I still see that little boy who is struggling every day to define himself."
He was never physically abused, but he wants to point out the strong impact verbal abuse can have on a child. His sister, Jessica Martin is ten years younger than him. As a result, he grew up mostly by himself and found school to be his main source of socialisation. Because of the constant teasing and ostracising he experienced, he found it difficult to develop into himself. Like countless other kids, bullying affects one's self worth. Even his unique name, which is Amharic for "new" was once a source of discomfort; as kids with different names are often teased because of it.
It wasn't until his latter high school years when he began to participate in track and field that people defined him by anything other than the way he looked. It was the first time he felt recognised for his gifts and talents and he found people started to relate to him. He felt track and field helped him with self-discovery, finding validation and understanding the world through his own gifts.
"You could become stunted in growth and give in to the negativity and allow it to shape your psyche and the choices you make, or you can use it to go to the light and discover who we were born to be," Addis shared.
He has this advice for everyone but especially young Bahamian men: "Find a way to bring your talent forth to serve the world. It's the only job we have here. It's not about graduating and settling into a secure career to have that security as The Bahamas is so famous for encouraging that cookie-cutter lifestyle in our Bahamian children. Don't focus on just what you want to do, but what kind of man, husband, father, employee or employer you want to be. Think of how you want to affect the world and the people around you. That is the key to living a complete and meaningful life. Focus on being a good person and being the best you can be to the people around you and those you love."
Addis is doing just that. He specialises in providing low-cost, high impact marketing programmes for small to medium-sized companies. Six years ago, he was the sole employee. Today, he has built a large and talented team of designers, writers, project coordinators and production staff. Prior to forming SIDDA, he worked as project manager and marketing consultant for BusinessLore Group and Gelignite Communications in Atlanta, Georgia. There, he served as Deputy National Press Secretary for the 100 Black Men of America Inc. and is the founding editor of the Classic Insider magazine, an event publication still in circulation today.
He holds a Bachelor of Arts degree in Interpersonal and Organisational Communications from the University of North Carolina at Chapel Hill. He is a former professional track and field athlete and Bahamas national team member. Currently, he is a member of the United States National Association of Black Journalists.
His love, the Bahamian Icon Awards (www.bahamianiconawards.com), continues to grow in popularity and has honoured some of the most outstanding achievers in the country. One of the turning points in his life occurred when the Icon Awards named Cleophas Adderley as recipient of the Lifetime Achievement Award. Mr Adderley was a nation builder who paved the way and inspired so many in the arts in this country, especially as director of the Bahamas National Youth Choir.
Upon learning of this honour, Mr Adderley decided he had to be there in person. He was hospitalised at the time and doctors allowed him only half an hour to attend the ceremony. Therefore, Addis had to shift the programme around to accommodate this cultural giant for whatever time he showed up.
When Mr. Adderley came and was wheeled on to the stage, he gestured for Addis to come closer. He whispered, "I want to stand." Mr Adderley was helped to his feet and stood to receive the award, beaming with pride.
Just two weeks later, he passed away, leaving an indelible mark on the lives of all he touched. It was at this point that Addis realised the importance of making his mark on the world, being a man, standing for something, and putting his all into each and every goal he aspires to.
"We leave ourselves open to be used by a power greater than ourselves," he said, "And in that moment, I felt it; I felt the presence of God and I understood that everything we had been doing in six years was for moments like these."
Despite the bullying he experienced, Addis still holds dearly to memories of spending every summer during his school years in Hatchet Bay, Eleuthera. His mother, Vernice Smith, would send him to the island along with her little sister, Ginger Dames for weeks of endless enjoyment. He recalls being free to explore the beach and the bush, spending long summer days roasting corn, picking native fruit and "doing all the things that kids on the island do".
It's a part of the reason The Bahamas kept tugging at his heart to return from the big city and come home to make a difference.