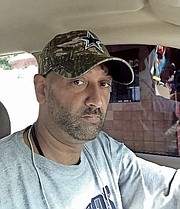 By INIGO 'NAUGHTY' ZENICAZELAYA
IN 2017, the Cowboys lacked any real speed on the outside offensively.
As a result they failed to create separation, exploit mis matches and easy completions for QB Dak Prescott.
Yes, Prescott in his own right must shoulder some of the blame, but there is no question that the Cowboys aging and underwhelming WR corps desperately needs a facelift.
Dallas will have the chance to upgrade their pass catchers through the 2018 NFL Draft.
Between the Senior Bowl and the NFL Combine, the team is ramping up their interest level in several prospects, which includes a mix of those who are set to be Day One selections and those who could be available in Day Three, should they choose to use their first two or three picks on other positions of high need -- such as linebacker, nose tackle or offensive lineman.
Here are three wide receivers, available in this year's NFL Draft, who the Cowboys could pick in the first round that would upgrade the Cowboys wide receivers unit immediately.
CALVIN RIDLEY,
ALABAMA
THE former Alabama star wide receiver is the best receiver hands-down in this year's NFL Draft.The Cowboys, who are in dire need of a deep-threat wide receiver, (no matter what they opt to do with Dez Bryant ) would show intense interest in seeing Ridley wearing the Star.
Even if it means trading up for him, so say the latest reports out of Dallas.
Most Draft experts don't see Ridley still being available when Dallas goes on the clock with the 19th pick. However if Jerry and Co. feel like he's worth it, and he's close, it's not outside the realm of possibility to see them make the move.
DJ MOORE,
MARYLAND
Moore has already begun to drop jaws with his measurables at the Combine, adding more jet fuel to his justified hype train.
A first-team All-SEC honouree in 2017, Moore reeled in 1,033 yards last season while adding eight touchdowns in the process.
His production has climbed exponentially in his time with the Terrapins, as he became one of the more dangerous wideouts in the country. Moore was viewed as a dynamic option for WR2 but his recent showing at the NFL Draft Combine, has his stock through the roof. It's unlikely the Cowboys will move on from Dez Bryant in 2018, but no matter what their decision is on that front, Moore fills a huge need.
CHRISTIAN KIRK,
TEXAS A&M
The Cowboys had an informal meeting in Indianapolis, IN, as per John Machota, of the Dallas Morning News.
Cowboy coaches went over "coverages and Dallas' offense".
The Texas A&M superstar is one of the best prospects in the country, and has both the speed the Cowboys so desperately need if they're to really see quarterback Dak Prescott take the next step as well as a bounce back campaign from Dez Bryant.
A three-way All-SEC award-winner in 2016 (WR, returner, all-purpose yardage), Kirk brings value to more than just the offence.
If the Cowboys do go on to make the pick, he'd also be potent depth on special teams behind Ryan Switzer -- the 2017 fourth-round pick who has already ascended to one of the best returners in the NFL.
Insurance at that position can't be undervalued for a team that is just now seeing their return game get back to a threatening level, after suffering through mediocrity, since the departure of Dwayne Harris in free agency, three years ago.
Kirk delivered 936 kick return yards and a touchdown alongside 814 punt return yards and six touchdowns in his career as an Aggie, which are some provocative numbers. Add the 2,917 yards from scrimmage -- including 2,796 receiving yards (12.2 yard per catch career average) -- with 26 TDs and it's not hard to see why the Cowboys wanted to have a chat with him.
THE PICK IS IN
My selection out of the three, if I'm the Cowboys ....... D.J. Moore. Next week the Defence !!!
• Naughty presents 'Mischief and Mayhem in da AM' from 6am to 10am, Monday to Friday and 'The Press Box' sports talk show on Sunday from 10am to 1pm, on KISS FM 96.1. Comments and questions to naughty@tribunemedia.net