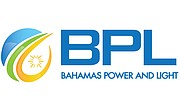 By Ava Turnquest
Tribune Chief Reporter
aturnquest@tribunemedia.net
NINE employees at Bahamas Power and Light were terminated this week after taking part in random drug testing, Bahamas Power & Light Chairperson Darnell Osborne confirmed yesterday.
Mrs Osborne did not provide any details on the firings, insisting it was not company practice to divulge such information.
However, The Tribune understands 41 employees were subjected to the testing and nine workers failed.
It was further explained by a source close to the matter that the possibility of random drug testing is featured in employee contracts, and the penalty for test failure is termination.
Yesterday, the wife of one of the terminated employees railed against the company for what she felt was an unfair dismissal motivated by pressures to downsize.
"My husband was one of those who were let go," the wife said.
"He been there for 10 years; he may come home and smoke a lil' joint, but he doesn't have an addiction.
"Where we're at as a country," she continued, "if someone smokes a lil' bit of marijuana and they are not harming anyone, if we're trying to keep people off the streets, we should offer counselling.
"What bothers me more than anything is the way it was handled. I'm sure some of those executives (at BPL) after work have a glass of wine, it's the same thing."
The wife further claimed the group of workers who were fired were sent home but told to return in ten to 20 days to collect their last pay cheque.
She said her husband is a father-of-three and the dismissal will put a strain on the family's finances.