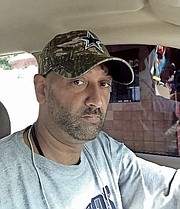 By INIGO 'NAUGHTY' ZENICAZELAYA
THE Dallas Cowboys "Aced" the NFL Draft, according to the experts.
Now that the smoke has cleared from the NFL Draft in Dallas, and after receiving several favourable post draft grades from various media outlets, local Cowboys fans have lots to be excited about, next season and beyond.
NFL.com gave the Cowboys an "A" ranking the Cowboys' draft class as the second best overall in the entire league.
And one reason for those strong grades, is that NFL.com evaluated seven of the Cowboys' nine draft picks as potential starters prior to the draft.
• Here's a look at the grading system used by NFL.com.
6.0 - 6.49 - Should instantly become a starter, plug and play.
5.50 - 5.99 - Strong probability of becoming a starter.
5.20 - 5.49 - Solid backup and special teams contributor.
Seven Cowboys draft picks starters received a grade of 5.50 points or higher.
• Here's the rundown of all nine picks in order of selection :
LB Leighton Vander
Esch 6.25
OT Connor Williams 5.87
WR Michael Gallup 5.72
DE Dorrance Armstrong
5.55
TE Dalton Shultz 5.70
QB Mike White 5.60
LB Chris Covington 4.97
WR Cedric Wilson 5.46
RB Bo Scarborough 5.50
I'm sure that there are other outlets, NFL Draft services and websites that have given different grades to these Cowboy picks, and I'm quite sure, all the way through training camp, right up until the opening kick off, opinions will differ.
The important thing to take away from all of this is that the Cowboys, thanks to two members of the organisation's top brass, Stephen Jones and Will Clay, have developed a "system" in regards to the NFL Draft.
It was clear in this year's Draft they were in their comfort zone.
The Cowboys stuck to their board throughout the draft and, as Stephen Jones said, none of the six players the Cowboys selected on day three of the draft had day three grades, all had received a day two grade.
So it's obvious the Cowboys got tremendous value with their selections.
In all fairness, there are probably no more than three day one starters for the Cowboys in this draft class. (Vander Esch, Williams and Gallup)
However, most of these rookies are likely to see a good number of snaps on offence or defence this year.
All of these draft picks provide a skill-set that is in short supply on the current roster.
This year's draft class has the chance to be one of the top ones in recent memory.
On another interesting note, this year's draft-class is top-heavy with underclassmen.
Four of the first five picks (Vander Esch, Williams, Armstrong, Schultz) are underclassmen, suggesting that they may have more room to develop in the NFL than older and more experienced prospects.
Only time will tell how this Cowboy draft class will pan out?
But I have a gut feeling, they are going to be tons of fun to watch, so start learning their names and get familiar, this is what what your future looks like Cowboy nation.
• Naughty presents 'Mischief and Mayhem in da AM' from 6am to 10am, Monday to Friday and 'The Press Box' sports talk show on Sunday from 10am to 1pm, on KISS FM 96.1.Comments and questions to naughty@tribunemedia.net