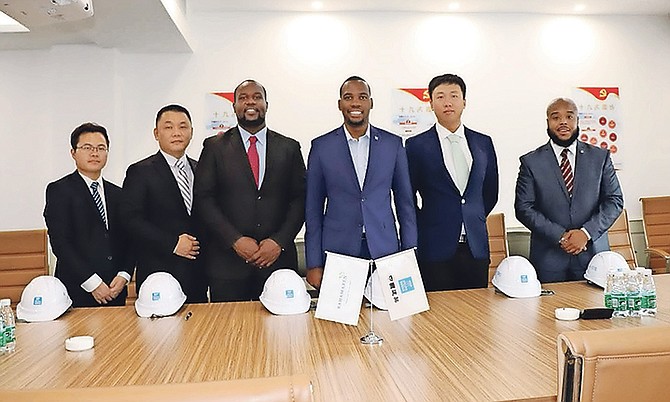 By RASHAD ROLLE
Tribune Staff Reporter
rrolle@tribunemedia.net
BAHAMAS Contractors Association (BCA) President Leonard Sands says a local company's proposed modular homes initiative is a potential game-changer for the country.
He believes the business is a possible solution to the high cost of houses.
His statement came after Bahamaren Limited and China Construction Modular Housing Company Limited announced the signing of a Memorandum of Understanding last week.
Modular homes are homes built off-site; in this case, the homes would be built abroad then transported here.
Mr Sands said: "Let's say you allow someone to get land for $30,000 as is proposed under the recent initiative of the government and that you also get one of these proposed modular type homes containerized and preassembled that you then anchor here. Let's say the home costs $30,000 to $40,000 as they propose. All of a sudden you are getting a nice house under $100,000.
"We haven't been to that place in at least 20 years," he said.
"That's significantly changing the game. One of the reasons it's so encouraging is, let's look at the southern Bahamas that is often impacted by hurricanes; all of a sudden in the event of a natural disaster, you could get ship loads of these affordable modular homes to help these communities rebuild quickly. It creates an opportunity for the out-islanders to truly respond to natural disasters."
Mr Sands continued: "Even the southern islands which the prime minister wants to turn into green islands, this would help with that initiative because when you build modular houses there is no waste. It's smart all the way around."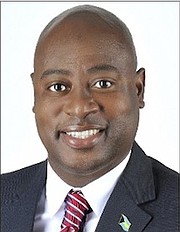 Mr Sands said the initiative would not take jobs away from local contractors.
"Who do you think will have to build and assemble these modular homes if not local contractors?" he said. "It just means they will be adding to their skill base and doing another kind of work in addition to what they already do."
To kickstart the initiative, Mr Sands, a construction engineer, said the developers would likely have to meet Housing Minister Brensil Rolle and Works Minister Desmond Bannister to ensure their support and buy-in. "They would have to ensure the homes meet the required structural designs as required by our building codes," he said.
Asked why such innovations have not been embraced by the Bahamas before now, he said: "We've never been technology driven. We've never allowed it to lead our decision making. Countries that have found solutions to their housing problems have done so partly by embracing modular housing."
Bahamaren Managing Director Latrae Rahming said yesterday the modular units will "cost anything between $25,000 to $60,000 and that includes one bedroom, two bedroom and three bedroom homes."
"We are establishing our smart home project containing a full solarized design. Once that is completed, we will engage Bahamian structural engineers for required permits from the Ministry of Works and we will be engaging industry stakeholders as we prepare for market entry."
Mr Rahming said the home would take less than 15 days to build "because there is more manpower available off-site and it's being constructed in a controlled environment."
"It takes two days to assemble in the Bahamas," he said.
"We're building four designs, a one bedroom, a two bedroom, a three bedroom and a multi-storey house. Once we complete our designs the homes will be built to order. There's been a lot of interest so far. We knew there was a need but we didn't know there would be so much interest in modular solutions, particularly from young Bahamians. A lot of people are tying our announcement to the opportunity provided by the government for affordable lots."
China Construction Modular Housing Company Limited is a subsidiary of China State Construction Engineering Corporation Limited, Mr Rahming said.
"The is the first time the company is looking at the Caribbean as a potential market outside Australia and New Zealand," he said, noting the role the sister company, China Construction America, played in building Baha Mar.