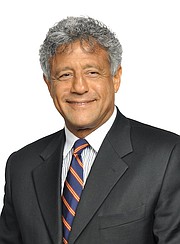 By RASHAD ROLLE
Tribune Staff Reporter
rrolle@tribunemedia.net
THE Oban Energies Heads of Agreement is "illegal," attorney Fred Smith said yesterday.
His comment followed Education Minister Jeffrey Lloyd's admission that the Minnis administration did not follow the law with the HOA was contradicted by Attorney General Carl Bethel.
Mr Bethel said because Oban Energies made no application for land use to the Department of Physical Planning, the question of whether the law and its requirement for an environmental impact statement has not emerged. Mr Bethel said the HOA is a "framework, not a blueprint which is unchangeable."
Mr Smith, long a critic of such agreements, disagreed.
"I don't wish to comment on the disagreement between the two ministers but in my professional view the Oban Heads of Agreement is most illegal in that it purports to be a binding agreement between Oban and the government," he said.
"It does not appear to be simply an approval in principle. To my mind it goes much further. It's entire approach is putting the cart before the horse. It fritters and controls the discretion which is vested under the Director of Physical Planning or the relevant minister under the Conservation and Protection of the Physical Landscape Act. It deprives the relevant minister under the Coastal Protection Act. It was entered into without prior consultation with those affected particularly the East Grand Bahama local government district council. And to my mind it is not simply an indication of 'approval in principle.' This appears to be a definitive agreement upon which Oban can sue the government. In fact, I believe there is a provision in this document in which the Bahamas government waivers sovereign immunity protection. That's an amazing provision to put in what is not supposed to be a binding document."
Mr Lloyd yesterday declined to address Mr Bethel's comments. Mr Lloyd is a member of the cabinet subcommittee examining the Oban matter. Labour Minister Dion Foulkes heads that committee.
Mr Lloyd, on a recent television show, said the government did not follow the Planning and Subdivision Act which mandates that an environmental impact statement be submitted to the Department of Physical Planning for developments expected to have a significant impact on the environment.
In a statement yesterday, Progressive Liberal Party (PLP) Chairman Fred Mitchell said in light of the statements from Mr Lloyd and Mr Bethel, "the prime minister has to send at least one of his ministers packing. The Oban deal smells of corruption and malfeasance. This is well known and widely acknowledged."
Mr Smith said: "I urge them to stop putting the cart before the horse and that is why I always criticise these Heads of Agreement entered into in secret without consultation for these anchor projects which are then put on the public who have to swallow a bitter pill."