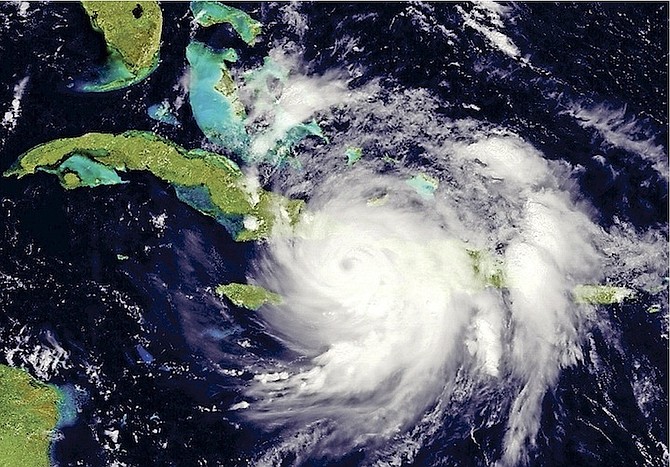 By MORGAN ADDERLEY
Tribune Staff Reporter
madderley@tribunemedia.net
THE National Emergency Management Agency anticipates the upcoming hurricane season will bring seven hurricanes, with three of these expected to be category three or higher.
With the official start of hurricane season less than two weeks away, NEMA advised all citizens to be prepared for what the season may bring in a flyer released last week.
The 2018 Atlantic Hurricane Season begins on June 1 and ends on November 30.
Based on 30-year average predictions, the agency projected a total of 14 named storms and seven hurricanes.
Their findings are in line with a preliminary seasonal forecast released by Colorado State University (CSU) last month.
CSU's report predicts that this hurricane season will be "above average".
The report also included the probability of major hurricanes making landfall.
For the entire US coastline, this is 63 per cent; 39 per cent for the US East Coast, including the Florida peninsula; 38 per cent for the Gulf Coast from the Florida panhandle; and 52 per cent for the Caribbean.
In an interview with the Tribune on April 6, Chief Meteorologist Basil Dean also urged residents to start making preparations.
"Tend to those roofs that may have some needs and also you want to ensure that your shutters and things are in good working order," he said.
"This is also a good time to do tree trimming because we are now into spring, so you want to make sure those things are taken care of especially those near power lines."