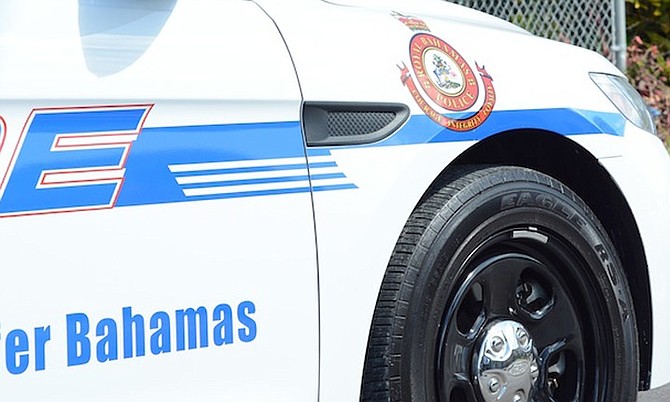 By MORGAN ADDERLEY
Tribune Staff Reporter
madderley@tribunemedia.net 
POLICE were yesterday said to be following "significant leads" in their investigations into the sexual assault of two young girls as activists called for immediate state action to increase accountability for sex offenders.
Crisis Centre Director Sandra Dean Patterson yesterday said that lack of accountability is the nation's "biggest problem".
Earlier this week, it was revealed two young girls had been sexually assaulted in three-week span by a lone male perpetrator.
Chief Superintendent Solomon Cash confirmed to the Tribune yesterday that police are following "some significant leads on the last matter".
He added that police believe both assaults are connected and are looking for one individual for both cases.   
CSP Cash also confirmed the first victim was a six-year-old girl. She was assaulted off Baillou Hill Road on April 28.
The second victim was a 12-year-old girl who was attacked shortly after 3pm on Monday.
Activist groups across the country have reacted to the assaults, calling for the implementation of a sexual offenders registry, a separate sexual offenders court, and reform in the judicial system and at a cultural level.
Ms Patterson told The Tribune the Crisis Centre has been calling for a sexual offences court "for years".
She added that although youngsters should be taught tips on how to protect themselves, "the burden shouldn't be on children" to prevent these kinds of attacks.
"We have to make sure our system makes people accountable for their behaviour. If you would look at the prison statistics you would see a very small number of sexual offenders end up in prison," she said.
"The numbers for children have always been high, always twice as many children under 16, but the perpetrators don't end up in court."
"That's what we have to work on…a system that makes perpetrator[s] accountable." 
Alicia Wallace of Equality Bahamas noted that sexual violence in the Bahamas is "frequently excused by the perpetuation of rape culture through misogyny, respectability politics, and religious fundamentalism."
Ms Patterson echoed a similar sentiment in her statement, saying it is obvious that people "don't understand what rape is" when you hear arguments "rationalizing why spousal sexual assault isn't a crime". 
Ms Wallace added the public tends to be more "uniformly incensed" and "less motivated to victim-blame" when it comes to children.
She called for the "development of an effective action plan at every level".
This includes not only a registry of sexual offenders, but also specific information on how it will function and which organisation will be responsible for overseeing it.
Ms Wallace also suggested Members of Parliament see to it that schools in their constituencies and surrounding areas are "well-maintained and adequately served by buses and other key services".
Furthermore, she called for the police to be "timely and forthcoming" with useful information.
Rise Bahamas Founder Terneille Burrows also released a statement on behalf of the group yesterday.
"We are not convinced that the previous or current administration has made child protection a priority," the statement read.
Rise Bahamas called for implementation of the Marco Alert system from the government, adding that it will also "explore options for establishing it independently, once Rise Bahamas is officially registered.
The organisation also made other demands, including the establishment of a sexual offender registry by the end of 2018 and a national, state-funded child protection public awareness campaign.
The plan for a sex offender registry was introduced in 2013 with an amendment to the Sexual Offences Act after the murder of 11-year-old Marco Archer by a serial child predator.
Earlier this month, National Security Minister Marvin Dames pledged the government will establish the registry before the year's end.