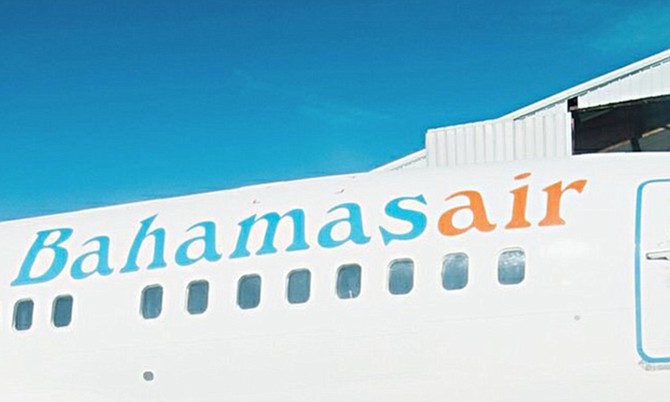 By RASHAD ROLLE
Tribune Staff Reporter
rrolle@tribunemedia.net
DELVIN Major, head of the Air Accident Investigation Department at the Department of Civil Aviation, said yesterday though Bahamasair pilots performed an "evasive manoeuvre" after spotting a Silver Airways plane in the area, during a flight Tuesday afternoon the severity of the situation was "low".
His statement came after a passenger on board Bahamasair flight BHS137 expressed alarm at the closeness of the two planes.
The passenger said he was told by a member of the crew the issue related to "missed/mixed coordinates".
Mr Major said: "I did get a report from Bahamasair and all it mentioned is the fact that the Air Traffic Control did point out another conflicting aircraft to Bahamasair and once they saw the aircraft they decided to reduce their climb because both the aircrafts were climbing to their altitudes.
"They saw the aircraft and they reduced their climb, which is the same as an evasive manoeuvre because if you keep climbing stuff could happen.
"But according to them any severity or risk of any midair incident was low because they did see the aircraft after ATC pointed it out in time and they reduced their climb rate to allow the aircraft to go by.
"From a passenger's point of view he doesn't realise what's going on in the cockpit so he would say it's a near-hit or near-miss but from what took place it's a routine procedure."
In a statement to The Tribune, a representative of Silver Airways also said: "We have researched Silver Airways flights that were operating during the time of the reported Bahamasair flight. While Silver did have a flight traveling between Eleuthera and Fort Lauderdale, the flight operated safely without incident."
The Bahamasair flight had left Nassau around 5pm Tuesday. The concerned passenger said he stayed behind after other passengers disembarked and spoke to the First Officer on the plane.