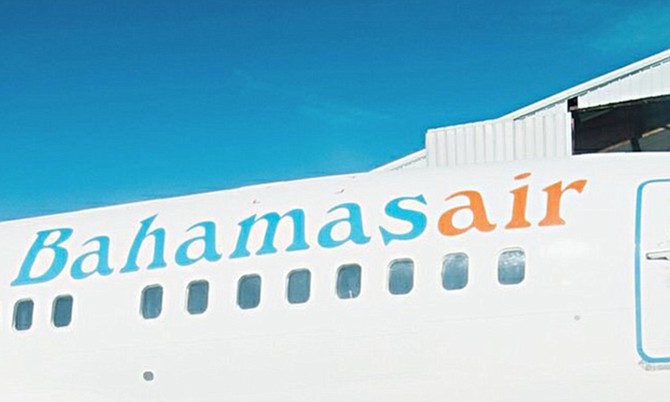 A Bahamasair plane. (File photo)
Stories this photo appears in:

AS Bahamasair continues to investigate who is at fault for three of its jets being blocked from flying to the US, officials have recently discovered that the airline was granted a waiver until 2024 to continue operations, but were unaware of its stipulations.
Bahamasair's Hurricane Dorian-related losses "quickly spiral" above $2m due to a combination of evacuation costs and lost commercial flights, a Cabinet minister said yesterday.

BAHAMASAIR has issued its second apology in three days following yet another series of flight delays and cancellations for both international and domestic flights that have infuriated passengers this holiday season.

DELVIN Major, head of the Air Accident Investigation Department at the Department of Civil Aviation, said yesterday though Bahamasair pilots performed an "evasive manoeuvre" after spotting a Silver Airways plane in the area, during a flight Tuesday afternoon the severity of the situation was "low".

AVIATION officials are investigating reports a BahamasAir jet averted a mid-flight collision with a Silver Airway plane on Tuesday afternoon.