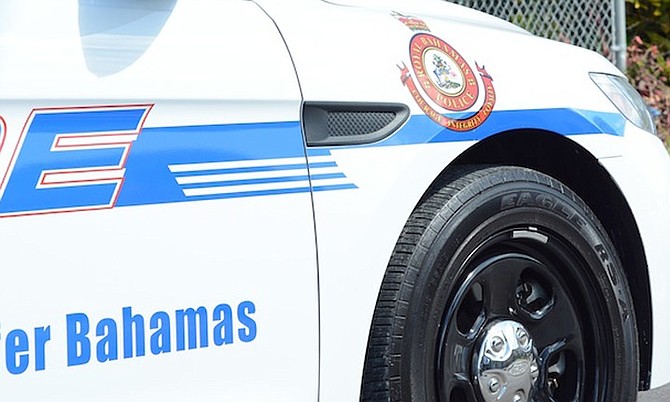 A TEENAGER remains in police custody in connection with three recent sexual assaults on young girls.
This comes after the most recent attack on a 12-year-old girl near the Big Pond Park, next to the National Insurance Board off Baillou Hill Road, on Thursday.
The girl was accosted by a man who sexually assaulted her before running away.
Police released a composite sketch of a male they wanted to question in connection with the incident on Friday morning.
In an interview with The Tribune late on Thursday, Chief Superintendent Solomon Cash said it was too early in the investigation to definitively link Thursday's assault to the other two incidents; however, he said there were distinct similarities in the victim's profiles.
Earlier this month, it was revealed two young girls, aged six and 12, had been sexually assaulted in a three-week span by a lone male perpetrator.
The first victim was a six-year-old girl. She was assaulted off Baillou Hill Road on April 28.
The second victim was a 12-year-old girl who was attacked shortly after 3pm on May 14.
Activist groups across the country have reacted to the assaults, calling for the implementation of a sexual offenders registry, a separate sexual offenders court, and reform in both the judicial system and at a cultural level.
In a press statement on Friday, Rights Bahamas urged law enforcement to enforce stricter policies to protect Bahamian children from abuse.
The activist group questioned whether officials are "doing everything in their power" to ensure the wellbeing of minors, highlighting the delay in reporting of the first sexual assault. It was not released to the public until earlier this month following the second assault.
Joseph Darville, vice-president of Rights Bahamas, said: "We have eight-year-old assaulted without police warning parents of the community of the possible threat – only for it to happen again to a 12-year-old? It's ridiculous, especially considering that we made an international promise, nearly three decades ago, to protect children in this country," he said.
He was referring to Article 19 of the Convention on the Rights of the Child, a UN treaty the Bahamas ratified in 1990.