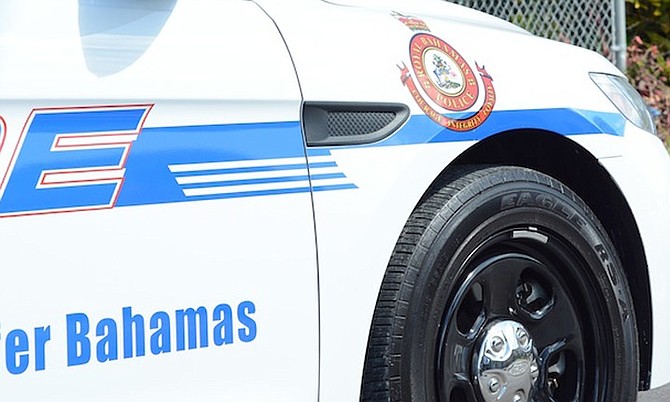 By RICARDO WELLS
Tribune Staff Reporter
rwells@tribunemedia.net
THE officers involved in the fatal shooting of Deangelo Evans are expected to stay on active duty while a coroner's inquest into the incident is carried out.
Assistant Commissioner Clayton Fernander, the officer in charge of crime investigations, yesterday said the ongoing investigation into the incident must be concluded before any decision is made about the officers involved in the shooting.
"Let the investigation take it course," he told The Tribune. "The matter is at the Coroner's Court, let that play out before we make any further decisions or act."
ACP Fernander said while he understands the public's concern, the country would be best served with the matter being properly reviewed and analysed by the relevant authorities.
"I am not going to condemn anyone in this ordeal until we see what the Coroner's Court has to say. That is why the court is here, allow it to work before we go all out with our demands," he said.
"This takes time, let's see what happens."
The coroner's process was also yesterday cited by National Security Minister Marvin Dames in his refusal to openly address the shooting death of the 20-year-old, insisting the process should in no way be undermined.
He was responding to Englerston MP Glenys Hanna Martin, who yesterday urged him to use his Parliamentary post to allay the concerns of the public.
Mrs Hanna Martin, referring to the prevalence of police-involved killings, said the country needed to be reassured that all was not lost and that any investigation would be carried out without interference.
Mrs Hanna Martin said due to the serious nature of the matter, the public deserved a statement in Parliament.
In response, Mr Dames, visibly frustrated by the request, said: "She understands that there is a process and the process is going to take its course. Listen to me please. I am not going to turn this into a political back and forth, alright. I take my job very seriously and I want you to know it. I take my job very seriously, alright.
"And if you insinuated. Mr Speaker, if the Member from Englerston is insinuating that something is amiss, then I would say that she ought to come to this house with the relevant facts, alright, and we will address it accordingly."
According to reports issued by the Royal Bahamas Police Force Sunday, officers were responding to an armed robbery near East Street and Bethel Ground Corner when they travelled to McCullough Corner, and met Evans and another man sometime around 9.15am.
Police said the pair matched the description of suspects involved in that earlier robbery.
Evans was purportedly shot 18 times.
Relatives have maintained he was not armed.
They also insisted he was searched by police on Sandy Lane and was shot during that process.
Police shot and killed 11 people in 2017 compared with eight people have been fatally shot by officers so far this year.