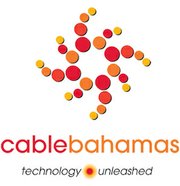 By NEIL HARTNELL
Tribune Business Editor
nhartnell@tribunemedia.net
Cable Bahamas has secured a two-year extension for repaying $97.169m of debt that was falling due, and which had caused current liabilities to exceed assets by 95.6 percent.
The BISX-listed communications provider, in its just-released annual report, went to great lengths to reassure investors that there were no potential solvency issues or other causes for alarm over the bank debt repayment.
Gary Kain, Cable Bahamas chairman, told shareholders that the two-year repayment extension was secured prior to its financial statements for the year to end-June 2018 being approved by the board. He explained, though, that International Financial Reporting Standards (IFRS) required the bank debt to be recorded as a current - rather than long-term liability - on the balance sheet.
Deloitte & Touche, Cable Bahamas' external auditors, flagged the issue as an "emphasis of matter" in their audit report and drew shareholder attention to its refinancing post year-end. The accounting firm added that its audit opinion was unchanged as a result.

Moving to give extra comfort, Mr Kain wrote: "I would like to highlight that after June 30, 2018, our senior bank facility was due to mature but was extended by the company's request with the syndicate banks in September of this year for 24 months to September 2020.
"However, due to International Financial Reporting Standards (IFRS), we were required to report our senior secured facility as a current liability and not a long-term liability despite the extension being received prior to the authorisation of the financial statements for issue.
"Since this extension of the facility, our bank syndicate has committed to offering additional support to the group to allow us to continue in the effective execution of our group plan if the need arises."
Cable Bahamas' annual report, headlined A Bright New Direction, seemed to go to extra lengths to reassure shareholders that its strategy remains on course to deliver future value and profits following two years of $50m-plus net comprehensive losses.
These losses stem from the start-up financing needs of Aliv, the mobile affiliate in which it has a 48.25 percent stake, and its US expansion - both of which have yet to deliver bottom line results.
But, given that the Government owns the 51.75 percent majority interest in Aliv, the total losses experienced by Cable Bahamas shareholders over the past two years total $22.986m and $25.077m respectively.
Still, the annual report contains an entire section on a topic called Turning the corner to a new horizon. It seems intended to encourage shareholders to remain patient and stay the course until the Aliv and Florida investments produce, while reassuring that the company has the necessary strength and access to financing to weather any problems it may encounter.
"Over the last eight quarters from July 1, 2016, to June 30, 2018, revenue has grown from $45m in quarter one of 2017 to $59m in quarter four of 2018," Cable Bahamas said.
"This increase is largely due to the success of Aliv in gaining market share since its formation as the second mobile license holder. Summit and its continued expansion in the US market is also contributing significantly to the revenue growth we are experiencing."
It then conceded, though: "Consolidated net income, however, is in a loss position for the quarter at $9m compared to a $4m loss at the end of quarter one of 2017. The increase in the loss is as a result of star-up costs and losses associated with Aliv, and additional non-operating costs such as depreciation and amortisation and preferred dividends relating to the REV segment.
"Earnings per share (EPS) follows the trending of net income, and declined from a loss of $0.09 in quarter one of 2017 to a loss of $0.13 at the end of quarter four of 2018. As Aliv's market share and operations continue to grow, we do anticipate the company's bottom line to be positively impacted and future gains generated for our shareholders."
No timeline was given for when this would occur, although Cable Bahamas said it generated "in excess of $32m in cash from its consolidated operations" during the 12 months to end-June 2018.
The BISX-listed communications provider then ran through the financing options open to it, including bank debt, preference shares and even the issuance of ordinary shares should the need arise, in a bid to provide shareholders with further reassurance.
"The combination of cash flows from operations and the sources of funding, as described, place the company in a material position of financial strength," Cable Bahamas asserted. "This is a major advantage as it provides the ability for the company to take advantage of growth opportunities very quickly, inevitably increasing overall shareholder value.
"The Company completed the acquisition of four Florida-based communications companies in 2013, and acquired 48.25 percent and management and Board control of ALIV in 2016. These companies require financial support for their operations.
"During this time of financial support, the company will have additional external cash outflow requirements and commitments. However, funding requirements are being provided via cash flows from operations, the refinanced credit facility, preference shares and issuance and note issuance that will mitigate the need for cash draws directly from cash positions on hand. Apart from the aforementioned, there are no currently identifiable adverse issues facing the company that could have a material impact on projected cash flow and liquidity."