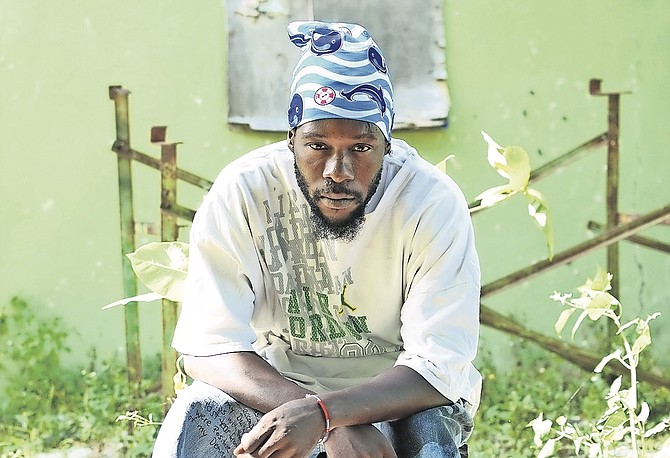 By AVA TURNQUEST
Tribune Chief Reporter
aturnquest@tribunemedia.net
LAWYERS for Bahamas-born Jean Rony Jean-Charles are hoping his citizenship application can be supported by documents filed with the Immigration Department for his siblings.
Mr Jean-Charles has had difficulty sourcing documents for his parents in Haiti, a common phenomenon that was said to have stalled his application process in the eight months since he was returned to the country on a now-void court order.
Advertisements notifying the public of his intention to apply for citizenship were published in local newspapers this week, renewing discourse on social media over the controversial case.
Yesterday, his attorney Fred Smith said: "As you know it's difficult for people from Haiti to get documents. Luckily for him, his siblings have previously applied and have been granted citizenship. So we hope his application can be considered based upon historical documents that are already in the possession of the Immigration Department, such as his parent's birth certificates, marriage, etc."
Mr Smith continued: "But the real point is that he has a birth certificate in respect of his birth, records of his attendance at schools, he has his medical and hospital records, and he even has a police record, all of which go to establishing his birth in the Bahamas and continuous presence."
Back in February, Attorney General Carl Bethel noted Mr Jean-Charles' case had unearthed a significant and far-reaching legal challenge over the verification of birth certificates.
A recent Court of Appeal ruling, which quashed an earlier Supreme Court order granting Mr Jean-Charles constitutional relief for his arrest and deportation, has reignited scrutiny over the 35-year-old's identity and whether he can prove his claim to his own birth certificate.
For his part, Mr Smith maintained the position he held throughout Mr Jean-Charles' trial proceedings – there was no legal basis for an individual to prove who they are.
"Let's remember there is a presumption of innocence," Mr Smith said, "he doesn't have to prove who he is. The government never alleged or submitted evidence that Jean Rony Jean-Charles, who sued the government and in respect they issued a travel document from their own records at the Ministry of Foreign Affairs, and at the hearing of the Court of Appeal, there was never an allegation that the Jean Rony Jean-Charles that was physically before the courts, was not Jean Rony Jean-Charles."
Mr Smith said the suggestion there was a legal obligation for people to prove who they are was only recently injected into Bahamian public life by former Immigration Minister Fred Mitchell.
"To this date," he continued, "Jean Rony Jean-Charles has committed no offence known to the immigration law and yet he is being pilloried publicly because of this rumour about his identity."