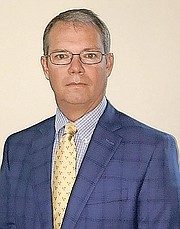 By NEIL HARTNELL
Tribune Business Editor
nhartnell@tribunemedia.net
The Nassau Container Port's 2019 first quarter profits beat target by nine percent despite projections that full-year net income will be down by more than $1m compared to the prior year.
Arawak Port Development Company (APD), the port's BISX-listed operator, revealed the better-than-expected bottom line for the three months to end-September 2018 - even though container cargo volumes and revenues were down - in its annual report published yesterday.
The improvement came despite APD executives adopting a "conservative" approach to budgeting and financial forecasting for the current 2019 financial year, citing numerous potential local and international headwinds to economic activity that could impact import volumes.
Besides the value-added tax (VAT) increase "curbing consumer spending for the foreseeable future", the port operator said other development/construction projects were unlikely to fully replace the import activity associated with the rush to complete Baha Mar's construction and full opening.
Michael Maura, APD's chief executive, also warned that the US-China "trade war", with both countries' tariffs increasing the price of consumer goods, and the upward spike in global oil prices represented further challenges for the Bahamian economy and cargo volumes.
"For the 2019 fiscal year, we are budgeting gross revenue of $30.996m (2018 actual: $31.532m) or two percent less than the prior year's actual gross revenue," APD said of the 12 months to end-June next year. "Net income is projected to be $7.41m or $1.195m less than the 2018 actual net income of $8.605m.
"Our net income is currently nine percent or $178,800 over budget as at September 30, 2018... Nassau Container Port's (NCP) TEU (twenty-foot equivalent unit) volumes as at September 30, 2018, are tracking one percent under budget. Total revenue as at September 30, 2018, are tracking about two percent under budget.
"Total market volumes are expected to decline and [are] estimated around 130,000 inbound/outbound TEUs for 2019, or 7,000 under the 2018 budgeted volumes of 137,000 TEUs. Our total revenues as at September 30, 2018, are under budget by approximately $153,000 or 2 percent. Total expenses as at September 30, 2018, were slightly under budget by $271,000."
APD added that margins were also two percentage points higher than budgeted for the 2019 first quarter, indicating that it has been able to maintain yields and profits despite the top-line decline.
"Our Direct Operating Margin (DOM) for 2018 was 44 percent (2017: 51 percent)," the BISX-listed port operator revealed. "Our budgeted DOM for 2018 was 44 percent. For the period ended September 30, 2018, our DOM is 44 percent, which is 2 percent more than our budgeted DOM for the same period."
Mr Maura, expanding on the rationale underpinning APD's forecasts, told shareholders: "The APD 2018-2019 budget.... considers container TEU volumes of 130,000 or 2,696 under prior year, with bulk tons of 172,500 or 1,220 less than prior year and vehicles of 17,000 or (596) under.
"These forecasts are informed by the following economic and trade factors. In July 2018, the Value-Added Tax was increased from 7.5 percent to 12 percent. Notwithstanding the Government's fiscal objectives and the broad national budgetary benefit, this increase in tax will curb consumer spending for the foreseeable future."
Mr Maura added that Baha Mar-related import volumes will remain "comparatively low" when set against those enjoyed by APD during the resort's construction phase, with other foreign direct investment (FDI) related activity unlikely to fully offset this.
"We can expect to benefit from ongoing project-related volumes relating to Albany, Atlantis and The Pointe, but these only serve to replace import volumes realised in the prior year," the APD chief added. "The new projects of the Wynn Group and Hurricane Hole are in their infancy and will not contribute material volumes during the 2018-2019 fiscal year."
Turning to global factors, Mr Maura said US and Chinese trade policies - especially the increased tariffs each has levied on the other's goods worth billions of dollars - "will likely have a material impact on the Bahamian economy, and likely manifest itself in an increase in the cost of imports, as goods in the United States become more expensive".
He added: "According to trade and investment experts, over 50 percent of the imports to the US are parts and components used in the assembly and manufacturing process. The new tariffs will likely result in many of these parts becoming more expensive, increasing the finished cost of goods exported to The Bahamas.
"The trade war is not the only influence on our economy. The fuel and energy costs have been on the rise, and the world has seen an increase in WTI (West Texas Intermediate) crude oil from $52 per barrel in October 2017 to $72 in October 2018, or a 28 percent increase.
"Ocean cargo operators have begun introducing fuel adjustment surcharges to address the increase in fuel costs while, at the same time, swapping smaller vessels in trade lanes with larger, more efficient ships. These changes, while helping to mitigate the increase in fuel, will impact supply chains."
Looking back at the prior financial year, APD's annual report said: "Actual TEU volumes for 2018 of 132,692 were under budget by 4,308 TEUs or 3 percent compared to our budgeted 2018 volumes of 137,000 TEUs.
"Additionally bulk car volumes of 17,596 were 2,596 or 17 percent more than 2018 budgeted car volumes of 15,000. This resulted in revenues of approximately $3.003m from landing and security fees for vehicles.
"Additionally, revenues from storage fees were approximately $116,521 over budget during fiscal year 2018. Reefer revenue was over budget by $224,450. Total current assets increased from $17.929m to $23.558m or an increase of 31% percent. Cash and cash equivalents increased by $5.934m. During the year the spare parts inventory decreased by $26,240."